Southeast Asia, known for its abundant sunshine and solar resources, has emerged as a strategic focus for Chinese solar module manufacturer expanding globally. On November 14th, the ASEAN Photovoltaic and Energy Storage Exhibition (PVS ASEAN 2023) kicked off at the Indonesia Convention Exhibition (ICE) center in Jakarta. As the world's leading provider of vertically integrated heterojunction (HJT) products and solutions, Huasun Energy showcased a diverse range of high-efficiency HJT photovoltaic products, including the Himalaya G10 and G12 series products. The exhibition generated enthusiastic responses from the audience, highlighting the vibrant interest in Huasun's offerings.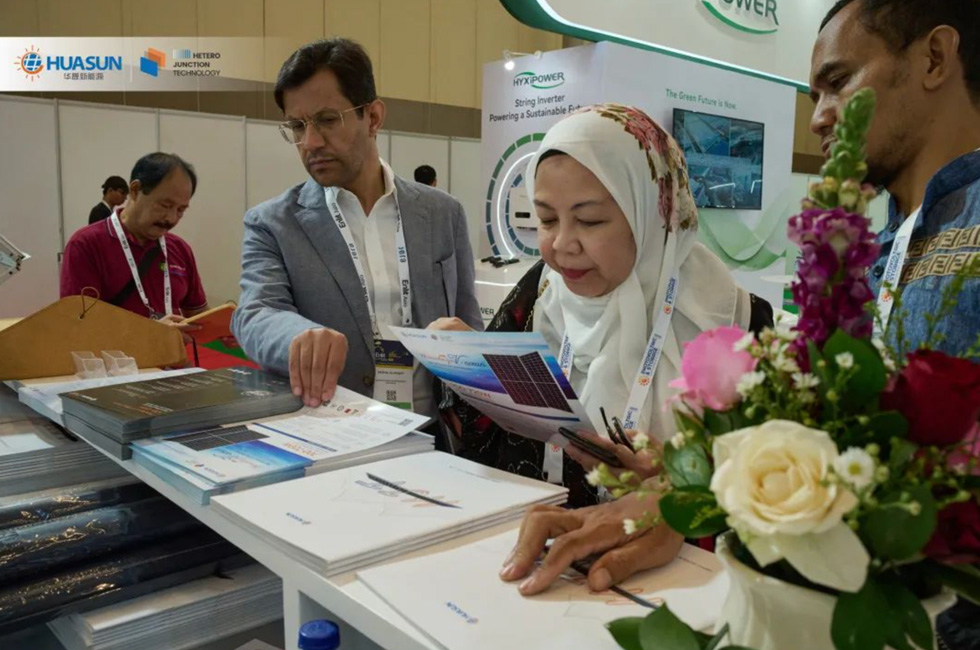 Due to the relatively high local energy prices, local clients are eager to install photovoltaic systems to reduce energy costs, leading to increasing demand in residential and C&I sectors. Therefore, Huasun showcased the Himalaya series G10-108 and G10-144 HJT solar modules, along with the corresponding wafers and cells, tailored for the Southeast Asia markets.
As the most dynamically growing economic belt and a crucial energy strategic region for the "Belt and Road" initiative, Southeast Asian countries boast abundant water and sunlight resources, ushering in a golden era for floating photovoltaic plant development. Against this backdrop, Huasun has specifically designed the industry's first high-efficiency offshore HJT V-ocean module based on the G12-132 module, attracting the attention of numerous attendees with its high reliability.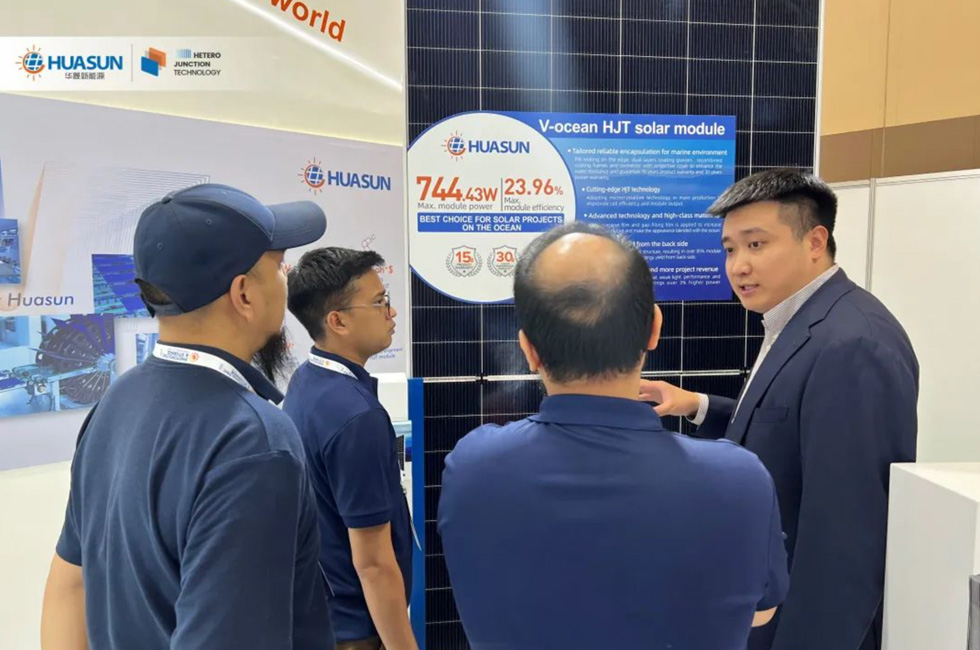 The module is designed to against the harsh challenges of marrine environments, such as high salt spray, increased humidity, and strong storm. Through scientific design, rigorous evaluation, and comprehensive verification, the V-ocean HJT module has received the Weather Resistance Module Certification from the Bureau Veritas Group in France and the Differentiated Application Weather Resistance National Quality Preferred Certification from CPVT. It stands out as the optimal choice for floating photovoltaic applications.
Currently, Huasun Energy and Grow Energy, the renowned Thai EPC company, signed a framework agreement for providing 150MW HJT modules for Thailand's floating photovoltaic systems, ground power stations, and C&I projects. This partnership aims to enhance the overall power generation performance and investment returns for project stakeholders, contributing collaboratively to the advancement of clean energy facilities in Thailand.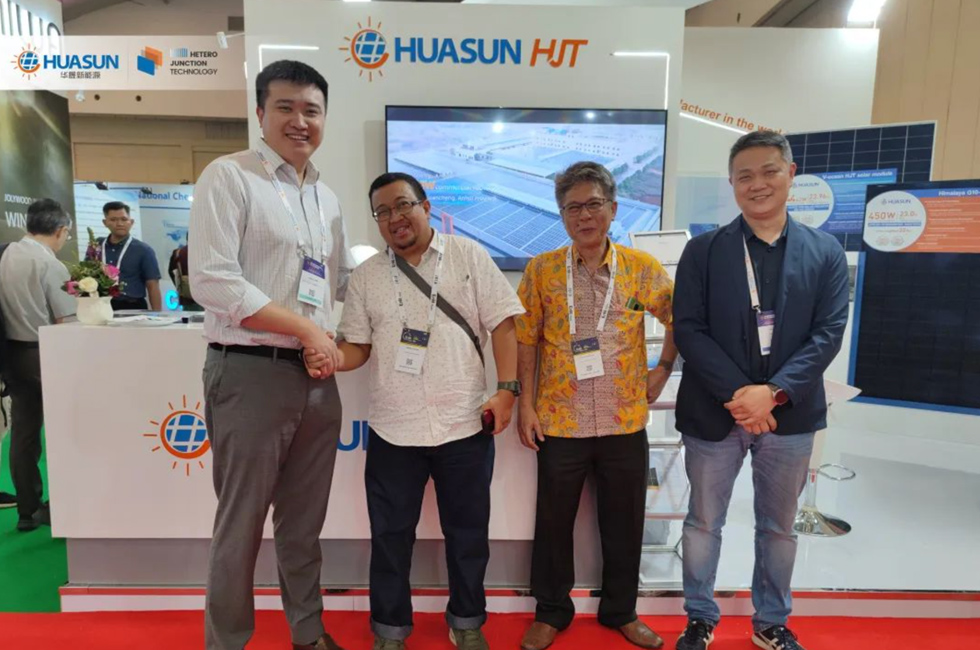 Furthermore, the G12-132 module boasts an impressive output power of 750.544W, with a conversion efficiency of 24.16%, certified by TÜV SÜD. This accomplishment marks another breakthrough in the power efficiency of Huasun's HJT modules, showcasing the potential for efficiency enhancement in HJT technology and setting a new standard for the mass production of global photovoltaic modules.
Leveraging growing international experience and high recognition of HJT technology and products from local customers, Huasun is committed to furthering its footprint in the Southeast Asian solar market. Focusing on countries like Indonesia, Thailand, the Philippines, Vietnam, and Malaysia, Huasun's aim is to deliver superior choices to customers, accelerating the green development in ASEAN countries.