On May 18th, Huasun Energy held a momentous signing, commencement, and commissioning ceremony for its 20GW high-efficient HJT project in Xuancheng.
As per the plan, Huasun will build over 20GW HJT full industrial chain production capacity in Xuancheng by 2025, and the gross value of annual output of the project will surpass 45 billion RMB.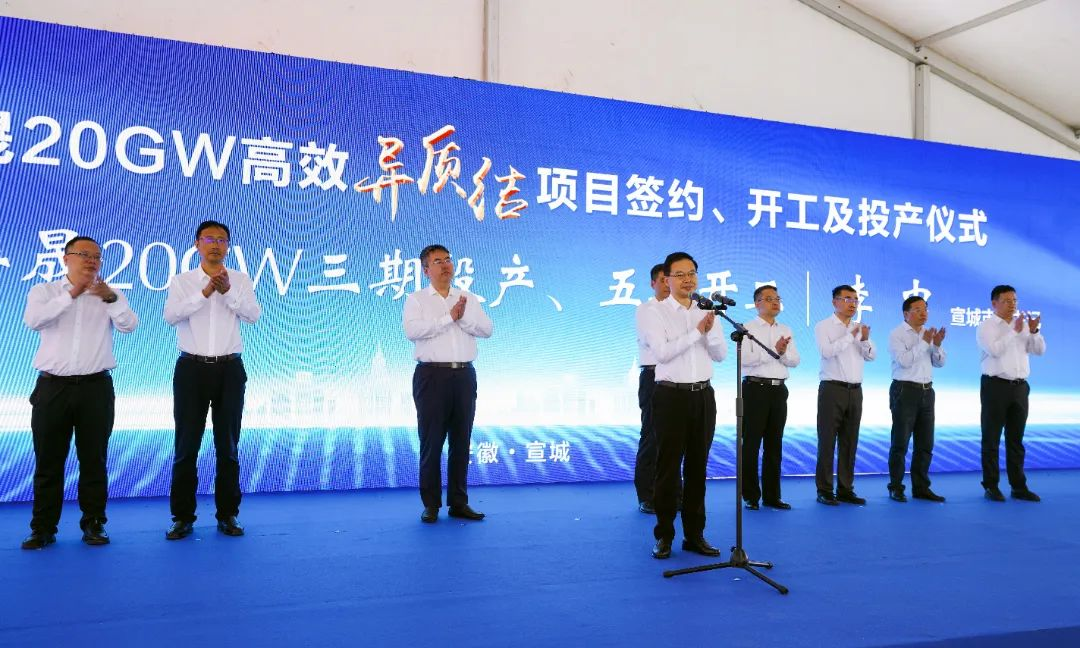 "Currently, Huasun ranked as a BNEF Tier 1 PV module manufacturer with the shortest history of establishment and is also the youngest unicorn company in solar industry to be listed in the Global Unicorn Index 2023 launched by Hurun Research." Mr Xiaohua Xu, Chairman of Huasun Energy, proudly shared, "to further drive the industrialization and marketization of HJT, Huasun will take its latecomer advantages and strive to become the world's leading provider of HJT products and solutions."
With the successful commissioning of the project's phase Ⅲ, Huasun's high-efficient HJT production capacity has surpassed 5GW, reaching a new pinnacle of global leadership in this field. Moreover, phase Ⅳ of the 3GW factory has been completed and will soon be equipped. The commencement of phase Ⅴ of the 3GW project indicates that Huasun will have a total HJT production capacity exceeding 11GW in Xuancheng within this year.
By seizing this critical period for the development of the new energy industry, Huasun will keep expanding its production capacity and market share, aiming to become an industry-leading enterprise in HJT sector.