Recently, certified by TÜV SÜD, a world's authoritative testing organization, Huasun Himalaya G12-132 series high-efficient HJT modules have created another module power record of 723.97W, with the maximum conversion efficiency of 23.30%. It is another significant breakthrough after Himalaya module power reaching 715W in January this year.
Himalaya G12-132 series HJT modules are made of 210mm HJT solar cells that adopt single-sided micro-crystalline technology combining with SMBB design, which keeps improving cell efficiency. During the module production, Himalaya G12-132 series modules are encapsulated with PIB and integrated with light conversion film, which can maximize the modules' water resistance and air tightness as well as to reduce the damage to the cells caused by ultraviolet radiation and improve its absorption, so the modules can realize an higher efficient and stabler performance.
As calculation, the annual power generation of Himalaya G12-132 modules is at least 6%to 8% higher than other types of large-size modules, which can reduce the LCOE effectively and bring higher investment returns*.
Himalaya G12-132 module was a blockbuster launched by Huasun in the middle of 2022, especially designed for utility power stations. So far, these modules have been delivered and installed in different countries and regions around the world, including a 50MW agrivoltaics project in Shandong province, which is the largest HJT power station in China by far.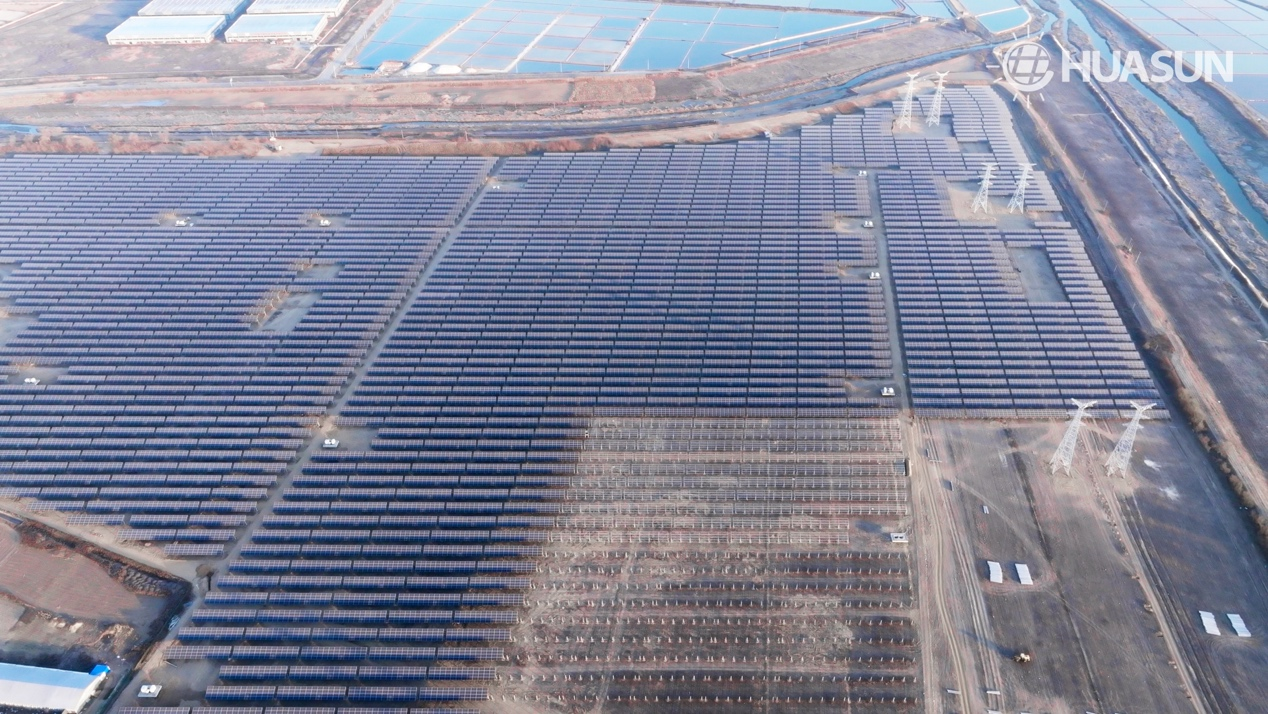 From 710W in June 2022, to 715W in January 2023, and to 723.97W by now, Huasun keeps setting new records of module power output created by itself. In the future, Huasun is aiming to becoming the "Himalaya" in solar industry relying on its high-efficient HJT products with lower LCOE, to lead the industrial innovation and accelerate the transformation of energy structure.
*Calculation terms: Installed in Hainan province in China and compared to PERC modules.