On August 5th, Huasun Energy witnessed its first equipment move-in ceremony for the Xuancheng Phase III Module Project.
"Along with two operational module projects, four cell projects, two wafer projects, and one R&D facility, we have established 10 intelligent HJT factories in Xuancheng for mere three years. We have turned our dream of industrializing HJT technology into a reality!" said Chairman Jimmy Xu.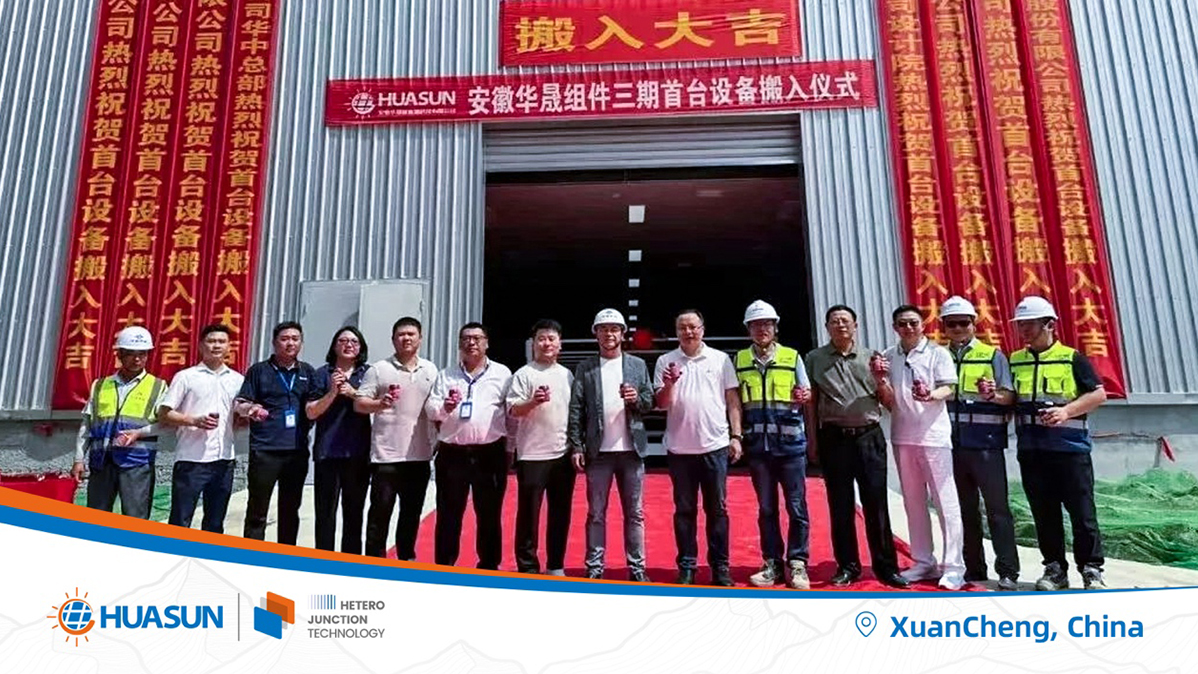 Xuancheng Phase III Module Project is designed with a production capacity of 8GW, marking it as the largest single-unit facility in the HJT sector. It also stands as the pioneering intelligent manufacturing workshop with a unique single-line designed cycle of 16 seconds. This project will mainly produce three popular sizes of HJT modules in the market – 210mm, 182mm, and 182R.
The introduction of the initial equipment in Xuancheng Phase III Module Project signifies that Huasun's total HJT module production capacity will surpass 10GW in August, maintaining its leading position in the industry. This development will result in a more abundant and stable supply of HJT products in the market, potentially driving down investment costs for photovoltaic stations.