HJT module successfully passed the full sequence test of TÜV SÜD Group and obtained the standard certification IEC 61215 on PV module performance. The maximum output power of the module has reached a breakthrough of 715W, setting a NEW HIGH in the power of the same dimension of PV modules in the industry.
Himalaya G12-132 module was newly launched in the middle of 2022, mainly designed for the ground power station. The module is made of 210mm HJT cells combined with single-sided microcrystalline and SMBB technology. 120 cell solar panels has double-glass structure, encapsulated with PIB, which not only has the high-efficiency properties of HJT, but also has better water resistance and anti-PID performance. During the 30-year service life, the power of the product will remain above 88%. According to calculations, the annual power generation of Himalaya G12-132 modules is at least 6% higher than that of other types of large-size modules, which can effectively reduce the LCOE and bring more investment returns to customers.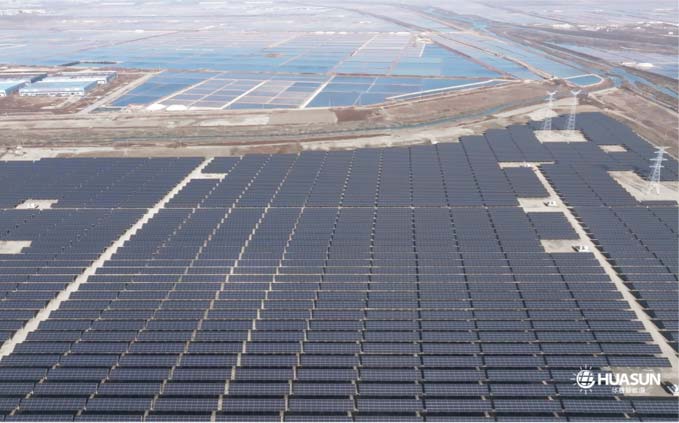 After the launch of Himalaya G12-132 modules, the market responded enthusiastically and the product was especially favored by EPC contractors. At present, the Weijing Agrivoltaics Project with the installed capacity of 50MW in Weifang, Shandong, China, which fully uses this type of modules, has finished construction and will be connected to the grid soon. It is also the largest single HJT power station project in China by far.
In order to meet the strong demand for ultra-high bifacial PV panels in the global market, Huasun insists on advancing in both R&D and production. On one hand, we will accelerate the breakthrough of high-efficiency cell technology; on the other hand, we will continue to promote product development and large-scale mass production. In 2023, the planned production capacity of Huasun will exceed 10GW, which will provide the market with a more stable and long-term supply of HJT modules.