Huasun Energy was announced as the winner of the 160MW HJT Module Bidding Section 3 on September 5th, as listed in the results of the State Power Investment Corporation Limited (SPIC) 2023 Annual E-commerce Procurement Bidding. With excellent product quality, strong technical strength, professional service and excellent delivery capacity, Huasun stood out in the fierce competition and finally won the bid for the 160MW heterojunction (HJT) solar module project, which is the second time that Huasun has won the bid for the SPIC's e-commerce procurement project.
To meet the needs of PV project construction, SPIC's solar equipment procurement this time includes 80MW lightweight flexible PV modules, 900MW HJT modules, 240MW 166 modules, 260MW N-type transparent backsheet modules, and 40MW composite frame (GRPU) modules. HJT accounts for the largest procurement value and was tendered in 6 bidding sections.
It is a great honor for Huasun to once again be recognized by SPIC as the HJT module supplier with high quality products and services.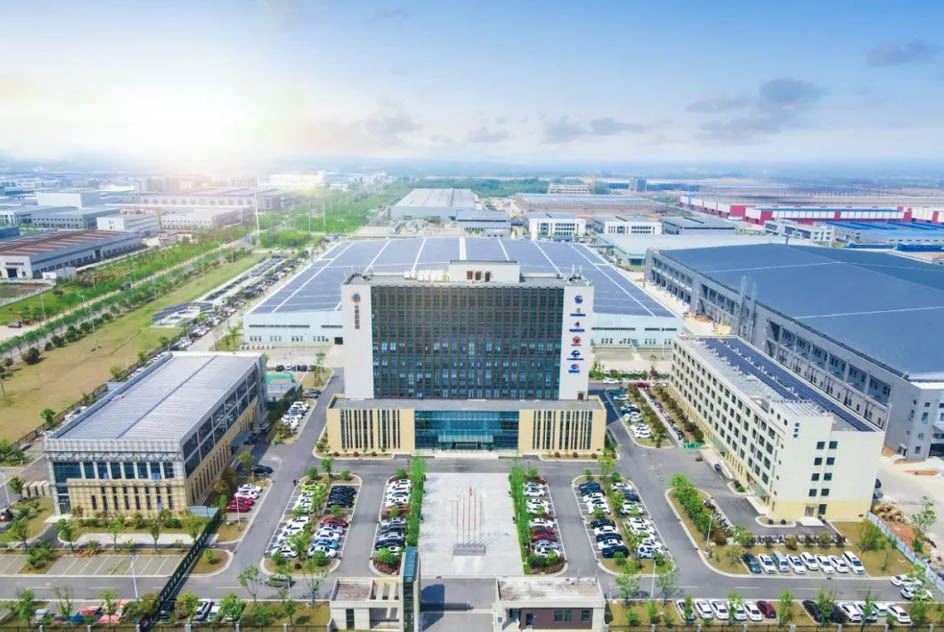 Huasun Energy Headquarters in Xuancheng, Anhui, China
As the world's largest vertically integrated provider of HJT solar products and solutions, Huasun takes the lead in realizing the mass production of microcrystalline and silver-coated copper processes, and owns a complete product system and industry-leading product energy efficiency. To date, Huasun has more than 10GW of heterojunction cell and module capacity that can be applied in various solar scenarios. For example, Huasun Himalaya G12-132 modules, with the highest mass-produced power of 720W, are primarily designed for large-scale ground solar power plants; and G10-144 modules, which are mainly targeted at the distributed solar market, can achieve a maximum mass-produced power of 600W, which is the highest among modules of the same type.
As reported earlier this month, the first batch of 210mm HJT solar cells has been successfully produced in Huasun Dali base. With an average efficiency of 25.23% and a maximum of 25.69%, the cells once again set a record for Huasun's mass production HJT cell projects and will support the development of higher power HJT solar modules.
Huasun has successfully delivered more than 2GW of high-efficiency HJT solar cells and modules to the customers worldwide. By continuously expanding the HJT capacity with improved efficiency and reduced cost, as well as strengthening synergy with value chain enterprises, Huasun will spare no effort to accelerate the industrialization of high-efficiency N-type heterojunction modules and promote the high-quality development of the photovoltaic industry.