Huasun HJT Exclusive Gala Germany made its way to Munich on June 12th, inviting renowned local experts and Huasun European distributor to discuss the latest technologies, market developments and application status of Huasun HJT products in European market towards the "net-zero" goals.
Daniel Fuchs, Vice President of EUPD Research, stated that module manufacturers, EPC, and photovoltaic technology companies in the DACH region (Germany, Austria, and Switzerland) are witnessing a wave of investment and mergers to accelerate the local energy structue transition. in Germany, the photovoltaic and architectural market have introduced carbon trading mechanisms, which attract investments and technologies towards clean energy and net-zero projects.
Tracy Hong, Director of Pre-sales Technical Support of Huasun, said that Huasun pursues product differentiation, offering advanced high-performance HJT products and services to global customers. The Himalaya G10 and G12 series with higher power and efficiency, cover multiple application scenarios and have gained widespread recognition in the mainstream market.
Guy van Dendungen, CEO of Navitas Projects, believes that considering the 30 years lifecycle, the high cell efficiency and module power of HJT significantly increase power generation and offset various costs. Therefore, from a long-term perspective, the investment revenue of HJT continue to maintain a leading position compared to other technology path.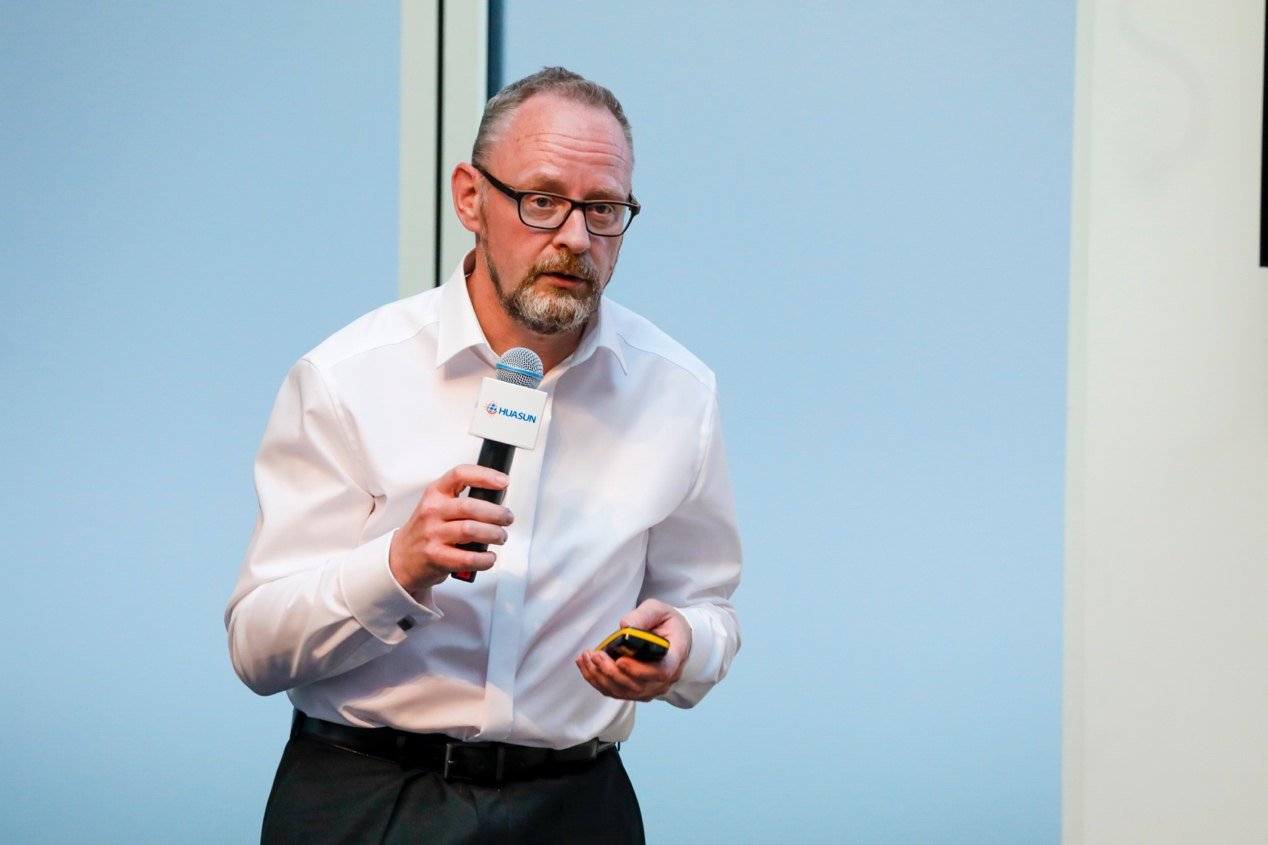 Fraser Blunt, Lead Europe Clean Energy at Ariel Re, emphasized its strategic partnership with Huasun, providing long-term reinsurance services for Huasun's HJT modules. This partnership helps alleviate customer concerns about the quality and power degradation of photovoltaic products and further enhances the risk resilience of entire photovoltaic investment projects.
Tommaso Ferrarini, the Product Manager at Engorithm, a renowned Swiss photovoltaic system design company, introduced the "InSun" PV design software. With a user base exceeding 48,000 across more than 103 countries, InSun has gained significant popularity worldwide. Notably, the software platform now seamlessly integrates Huasun's high-efficiency HJT modules, providing comprehensive module information to users. InSun has played a pivotal role in designing multiple Huasun HJT module projects in Italy, delivering optimal performance in both simulated and real-world installation scenarios.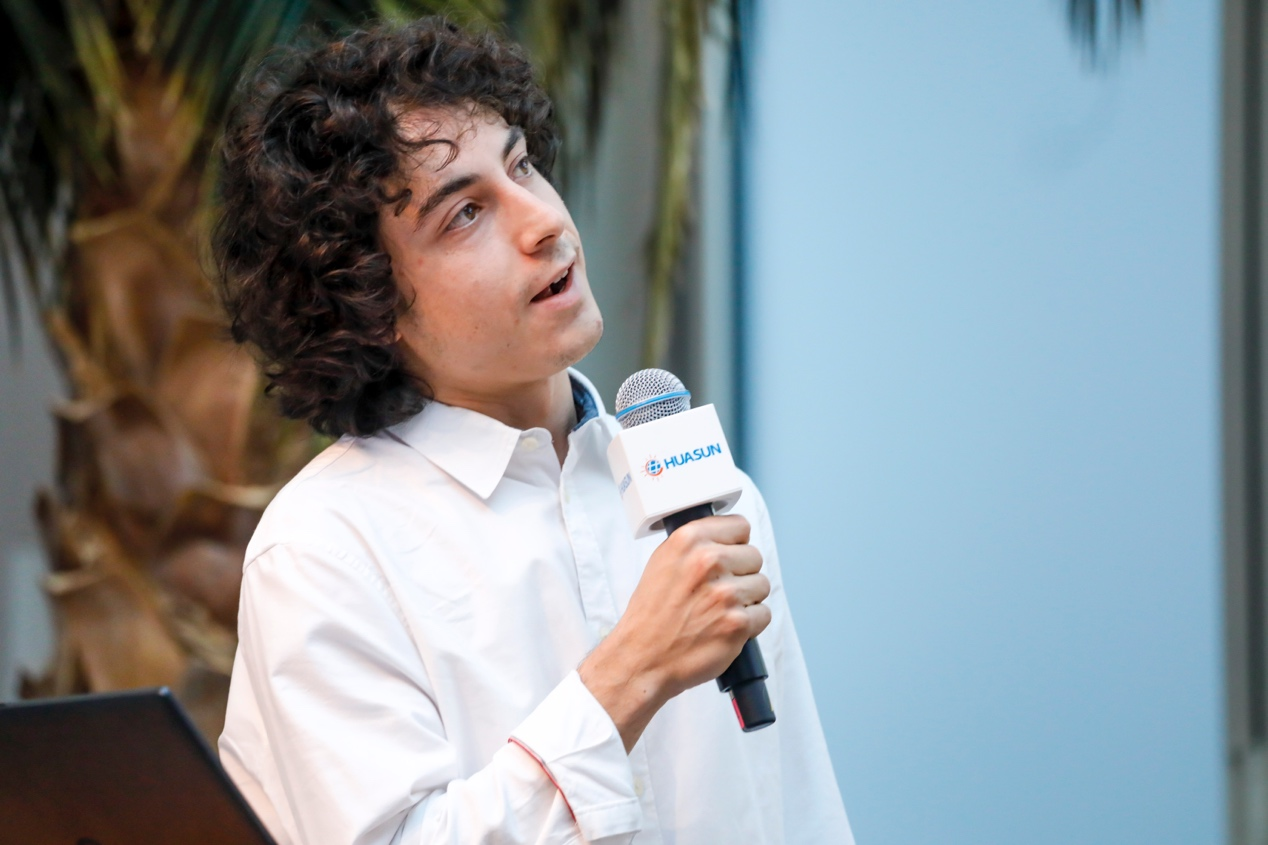 The technical workshop in Munich has come to a successful close. On June 20th, Huasun HJT Exclusive Gala will hold in Sofia. Stay tuned!