Huasun has once again raised the bar by setting a new power output record for heterojunction (HJT) photovoltaic modules. Only six weeks after its previous achievement in late September, the Huasun Himalaya G12-132 HJT solar module has been certified by TÜV SÜD, a leading third-party testing and certification institution, with a remarkable power output of 750.544W and an impressive conversion efficiency of 24.16%.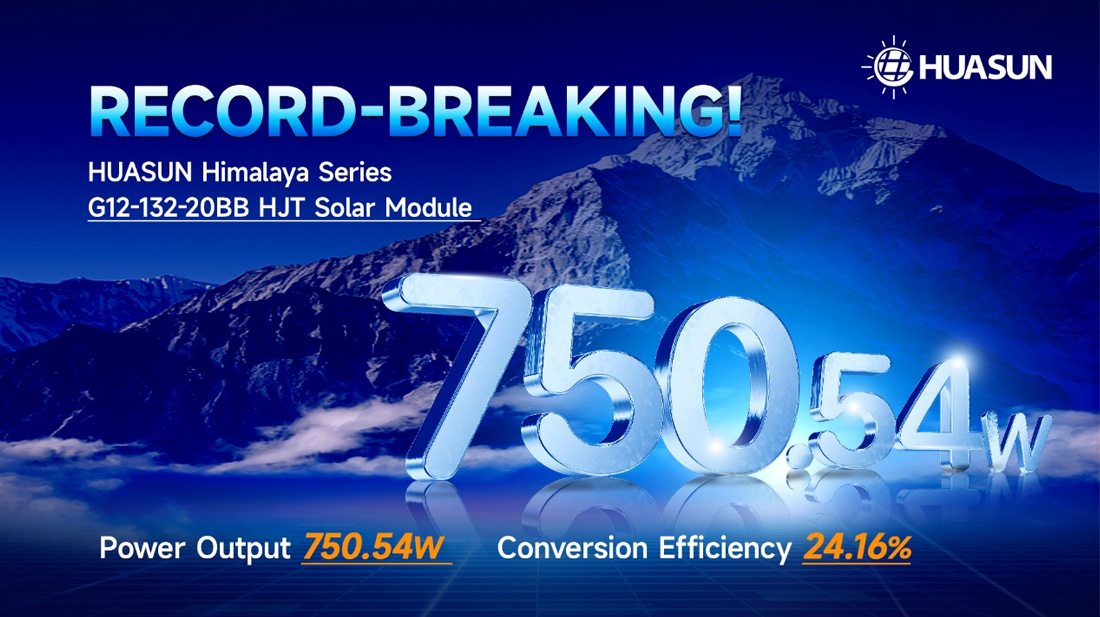 Demonstrating unwavering commitment and leadership in the HJT sector, Huasun continues to showcase the immense potential of HJT technology to the global PV industry. This accomplishment not only reaffirms Huasun's position as an industry leader but also sets a new benchmark for the mass production of photovoltaic modules.
The groundbreaking Himalaya G12-132 module is composed of double-sided microcrystalline G12-20BB HJT cells, meticulously manufactured at Huasun's Xuancheng Phase IV HJT Cell Project. The Head of the R&D Center highlights that the average mass-production efficiency of these cells has now reached an outstanding 25.8%, representing a significant increase of 0.5% from just three months ago at the project's production commencement.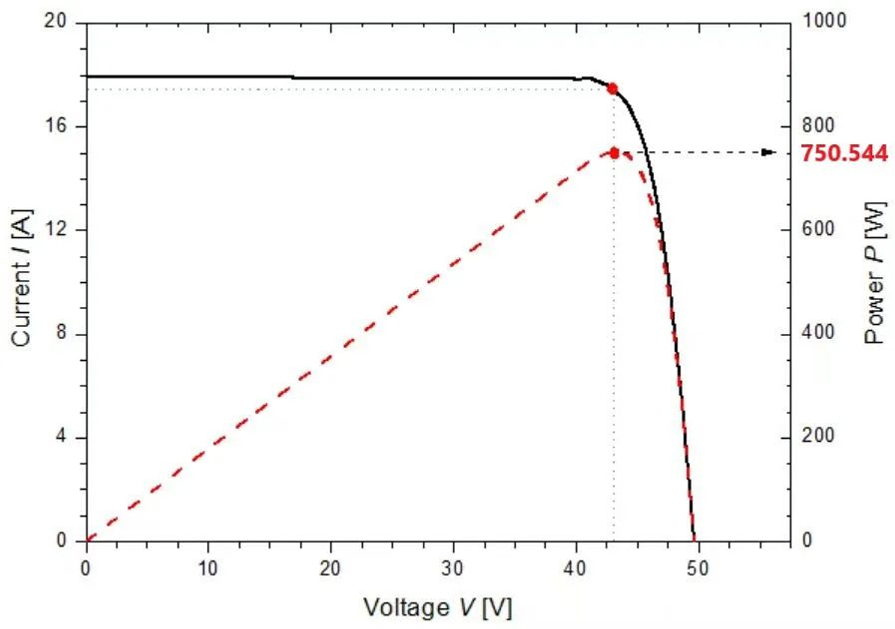 This achievement is attributed to the notable progress in cell efficiency, coupled with the refinement of the PIB + light conversion film encapsulation process. As a result, the Himalaya G12-132 HJT module has surpassed its own record set six weeks ago, achieving an impressive 6W increase over the previous 744.43W record. The Head of Huasun R&D Centre expressed confidence in continuously breaking records in cell efficiency and module power output by introducing new technologies and processes into mass production.
Since its inception, Huasun has been dedicated to positioning heterojunction as a mainstream solar cell technology in the N-type era through consistent success in industrialization and commercialization. The company remains committed to exploring and implementing HJT mass production solutions that prioritize higher efficiency, increased power generation, and enhanced returns. Huasun's ongoing efforts contribute to creating long-term value for global customers and align with the overarching goal of achieving a "zero-carbon" society.