Offshore photovoltaics are considered as the next major trend in solar power, following onshore solar. However, significant development challenges need to be overcome to achieve large-scale industrialization. According to Matthew Jin, General Manager of Sales & Marketing from Huasun Energy, who recently shared his thoughts on offshore solar while attending the Energy Vision Exchange 2023 during August 13-14 in Nanjing, China, "technological and cost-related issues are currently the primary factors that are impeding the rapid advancement of offshore PV."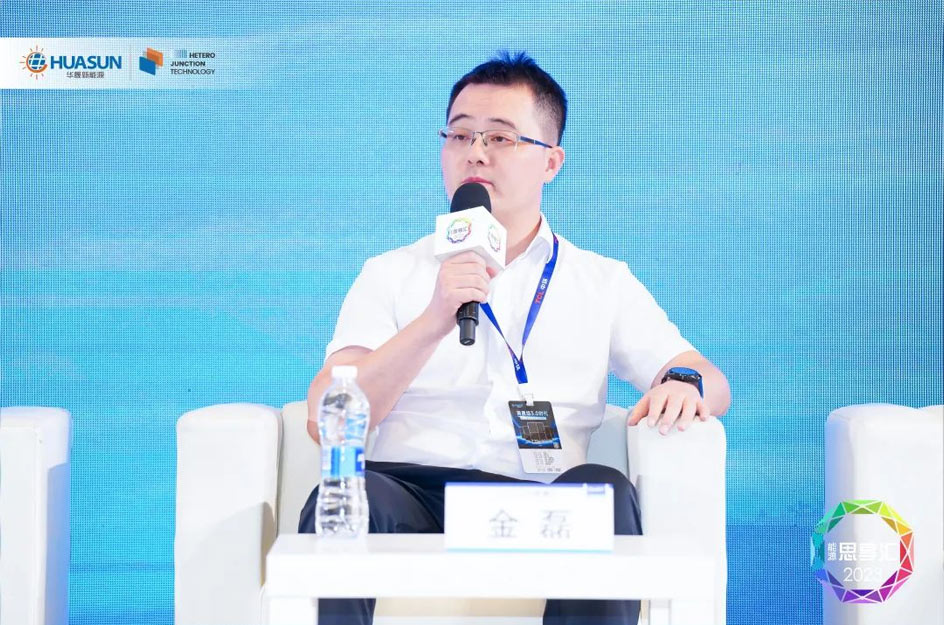 Taking solar module as an example, harsh offshore environment such as high-salt and high-humidity, strong wave impact, and microbial attachment, can lead to a range of issues like frame corrosion, detachment of glass coating layers, and hot spots shielding, all of which will hamper power generation performance. Moreover, offshore PV construction faces challenges during execution, operation and maintenance due to environmental uncertainty and lack of experience, resulting in higher project costs.
Beyond maintaining high efficiency, high bifaciality, low temperature coefficient, and low attenuation advantages, Huasun's V-ocean solar module upgrades in materials and structures, particularly in the frame, encapsulant film, glass, and junction box. Through the implementation of corrosion-resistant coated glasses and advanced encapsulants with PIB, V-ocean's resistance to vapor permeation is elevated by up to 10 times compared to conventional modules. Furthermore, the utilization of electrophoretic composite frames and a meticulously sealed junction box design further enhances the reliability of modules.
"To ensure the success of industrialization and achieve high returns from investing in offshore solar projects, it is crucial for the industry to collaborate in developing high-quality products," said Matthew.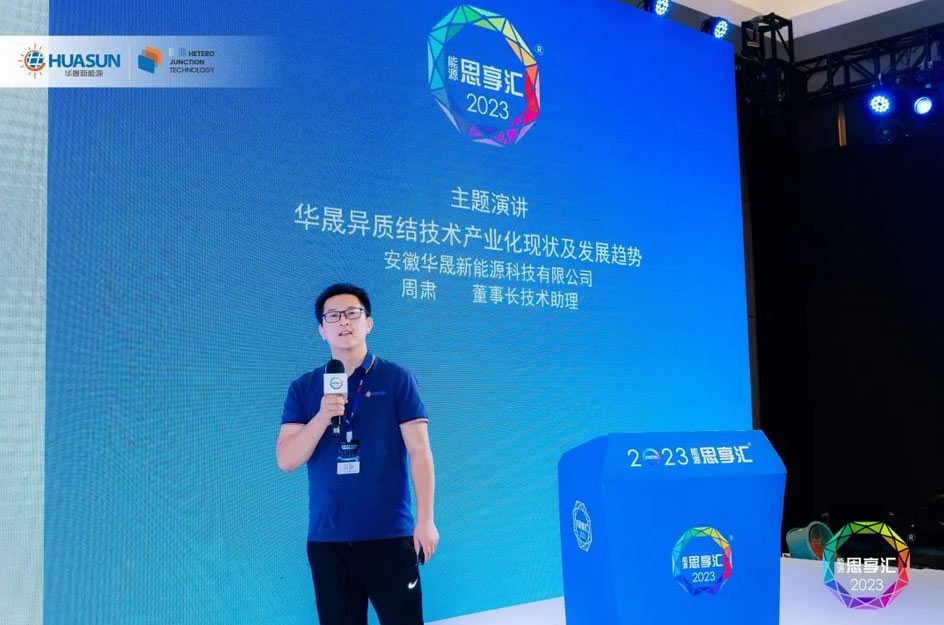 On the parallel session, Dr. Su Zhou, Technical Assistant to Chairman, shared insights on Current Status and Development Trends of Huasun's HJT Technology Industrialization. Through continuous exploration and application, Himalaya series G10-144 HJT solar module has achieved carbon emissions as low as 366.12g/W certified by TÜV Rheinland, and the carbon footprint will further reduce to 300g/W by 2023E.