On May 24th-26th, the 16th International Photovoltaic Power Generation and Smart Energy Conference & Exhibition (hereinafter referred to as "SNEC 2023") will be held in Shanghai New Int'l Expo Center.
At SNEC 2023, Huasun will display the brand-new V-ocean series solar modules and Himalaya G12 series as well as G10 series modules, covering the demand from all scenarios with the high power and high conversion efficiency.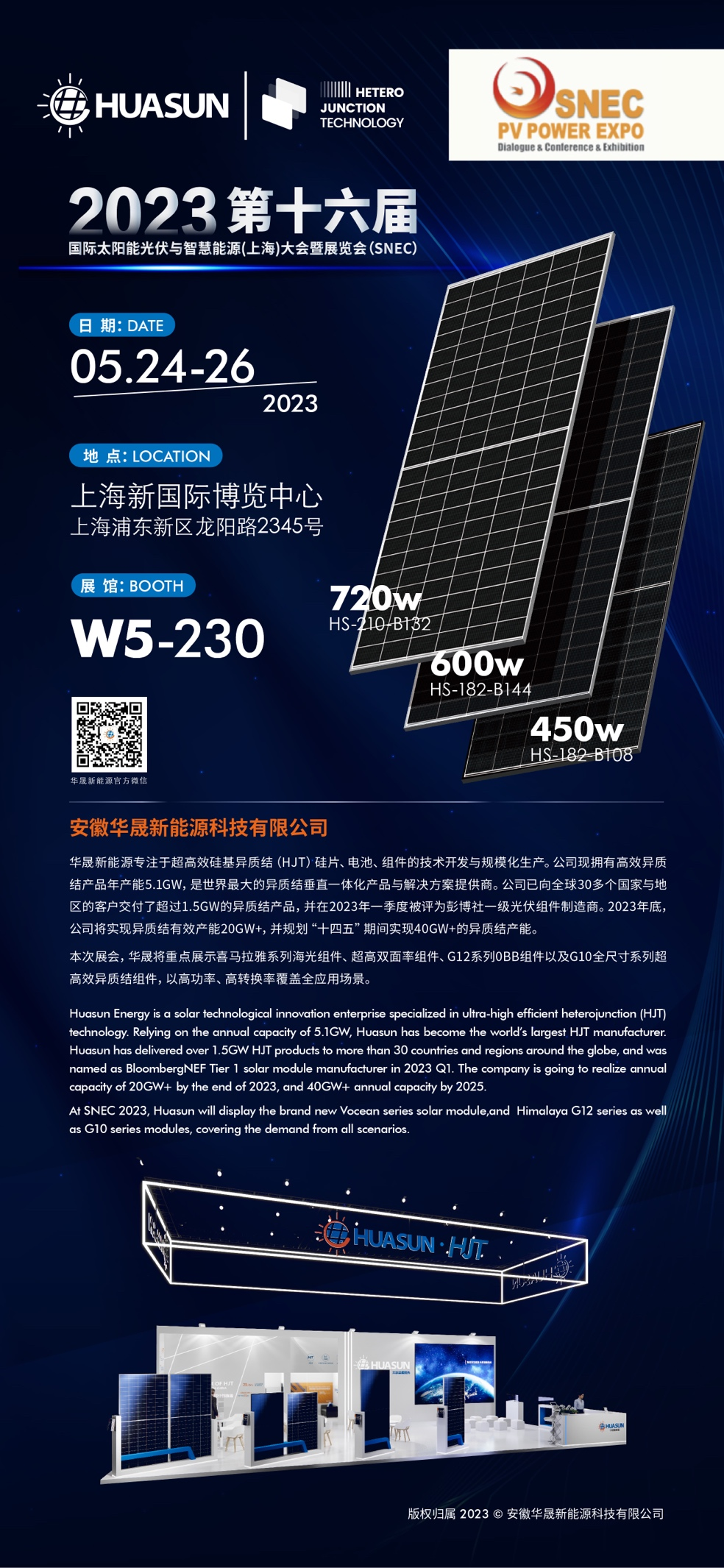 The highly anticipated star of this exhibition will undoubtedly be the brand-new V-ocean series solar modules. Specifically engineered for the challenging marine environment, these modules have successfully passed rigorous tests, including the 12-time IEC dynamic load test and salt-mist test level 8. With certifications from CPVT and Bureau Veritas, the V-ocean series has achieved a groundbreaking milestone in the HJT sector by obtaining the product certification for exceptional weather resistance.
During the concurrent theme conference, a lineup of Huasun experts will deliver compelling keynote speeches on HJT technology, shedding light on its latest applications. Additionally, our booth W5-230 will host a series of captivating events, including theme-specific lectures. We cordially invite you to join us during this time for an enriching experience! Welcome to visit us at that time!
As the pioneering HJT production enterprise in the photovoltaic industry, Huasun remains committed to its core values of integrity, openness, ecology, and win-win cooperation. With industry-leading R&D and production capabilities, Huasun continuously strives to set and surpass new global benchmarks, consistently pushing the boundaries of innovation.