For the HJT industry, to achieve massive and healthy development, it requires the active participation of the entire supply chain to drive technological advancements. Recently, Huasun Energy has officially launched the establishment of a collaborative innovation platform for the HJT industrialization. The platform has attracted active responses from 58 member entities, including companies along the photovoltaic industry chain, as well as universities and research institutes, aiming to promote technology progress and cost reduction while fostering the growth of HJT industry.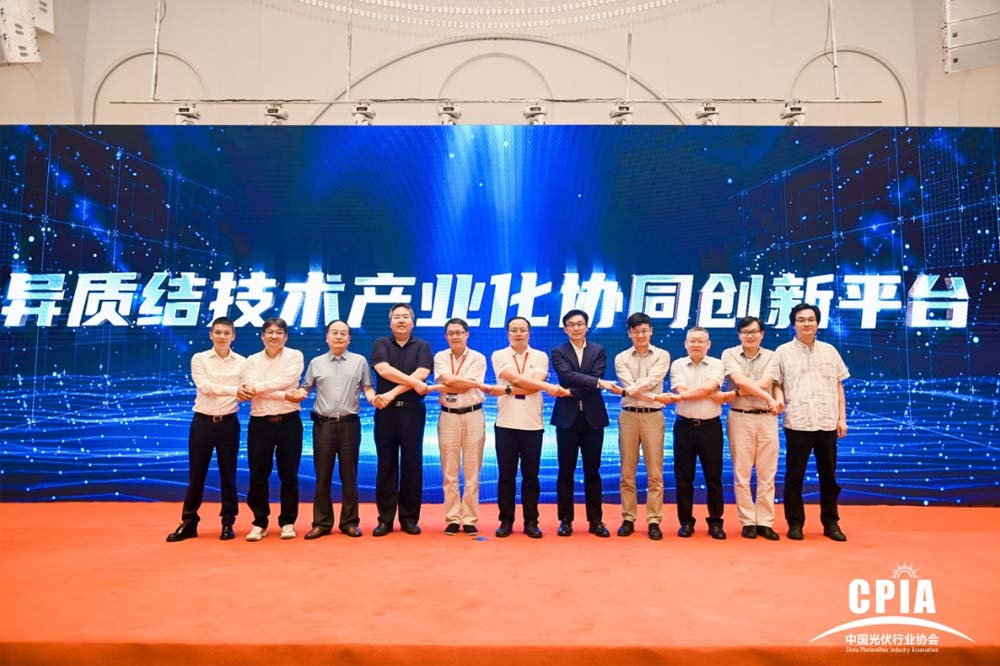 Among the leading and most promising high-efficiency cell technologies in current use, HJT stands out with the highest upper limit and tremendous potential for industrialization. HJT is on the verge of large-scale industrialization. To achieve this goal, it is essential for companies across the supply chain to unite and engage in collaborative innovation in various areas, including cell & module manufacturing, production equipment, upstream raw materials, and perovskite-stacked cell. This collaborative innovation across the industry chain will promote the healthy and orderly development of HJT industry.
The main functions of the collaborative innovation platform for the HJT industrialization are as follows: Building a stable and dependable industrial chain for heterojunction/perovskite-stacked technology. Accelerating research institutions' focus on fundamental research and original innovations in this field. Advancing the standardization of HJT industrialization. Creating a new ecosystem that combines HJT technology with the finance and investment sectors.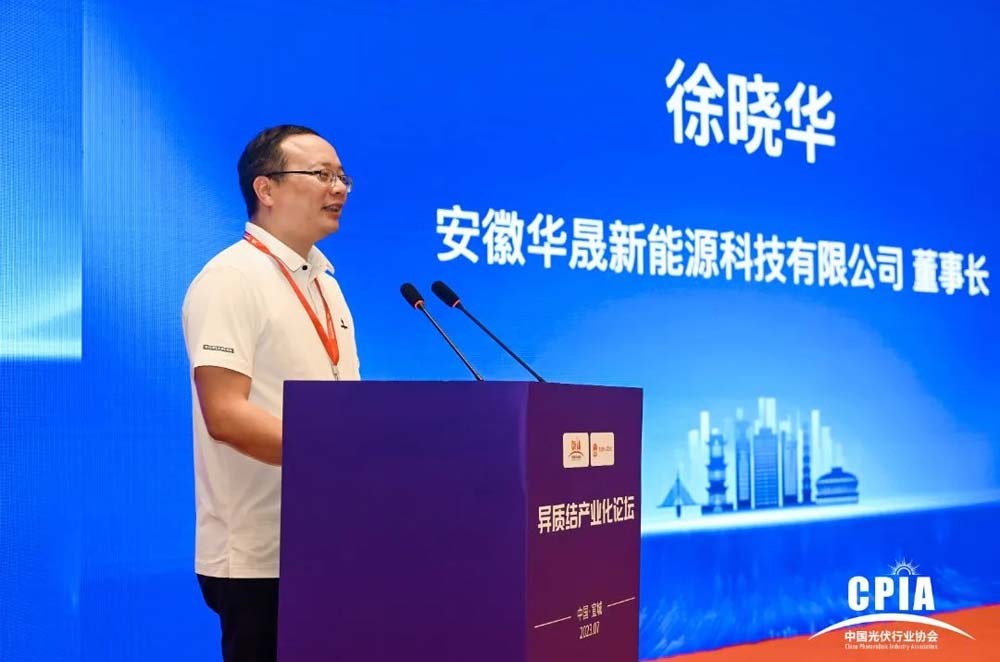 Jimmy Xu, Chairman of Huasun Energy, stated that the current goal for the photovoltaic industry is not merely achieving grid parity. Instead, it aims to become a mainstream energy source. Jimmy emphasized that only HJT and heterojunction-perovskite stacked technologies have the potential to fulfill this role. The technology stands out due to its shorter process, thinner silicon wafers, higher power generation, lower carbon footprint, and minimal indium usage compared to other photovoltaic products.
In the past three years, through the relentless efforts of the team, Huasun has successfully achieved the initial commitment of efficiency improvement and cost reduction. The moment when HJT becomes a key milestone in mainstream technology is fast approaching. "To achieve this goal, we rely on the tremendous power gathered from the entire industry supply chain. We warmly welcome more aspirants to join the innovation platform," said Jimmy Xu.