On November 8th, Energetíca Magazine in Spain successfully hosted self-consumption photovoltaic webinar, gathering representatives from industry experts, manufacturers, distributors, EPC, and other stakeholders to discuss the latest technological advancements and project development in Spain's distributed photovoltaic market. Christian Comes, Director of Business Development for Europe at Huasun Energy, delivered a keynote speech on Tecnología Heterojunction para autoconsumo: el nuevo líder.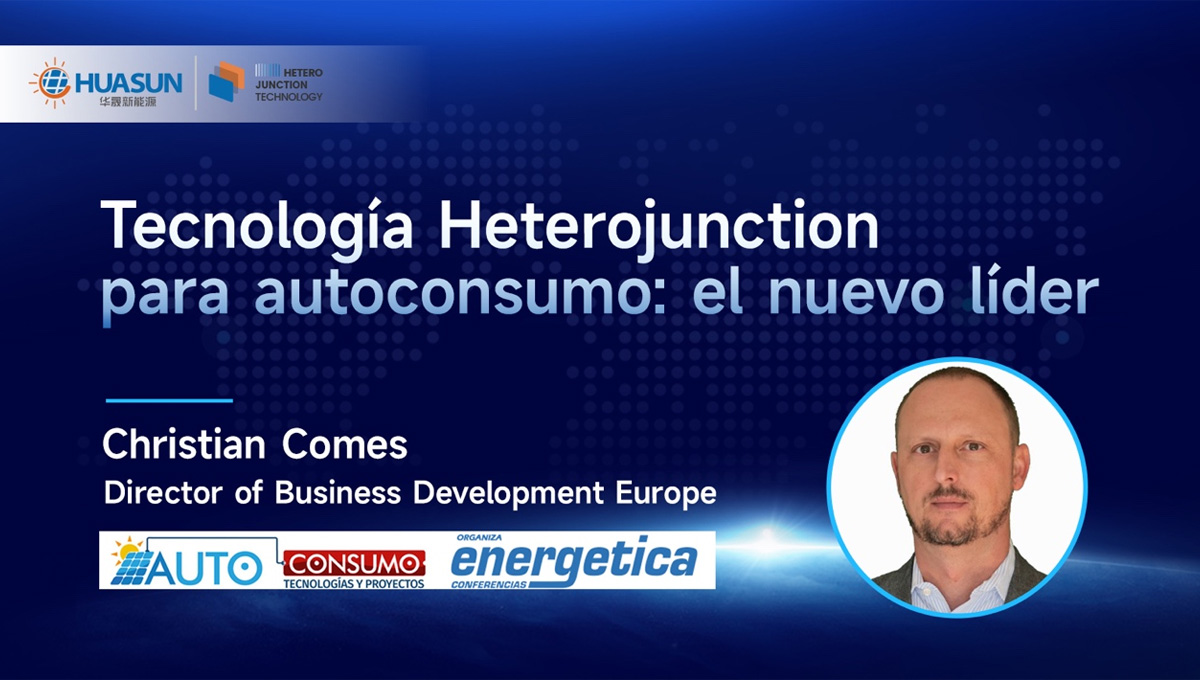 Spain's relatively mature photovoltaic market is accompanied by high electricity prices. Christian believes that the current phase of energy structural transformation in Spain is significant. N-type products, represented by HJT technology, play a crucial role in diversifying equipment options, enhancing photovoltaic power generation efficiency, and promoting transformation of European energy sector.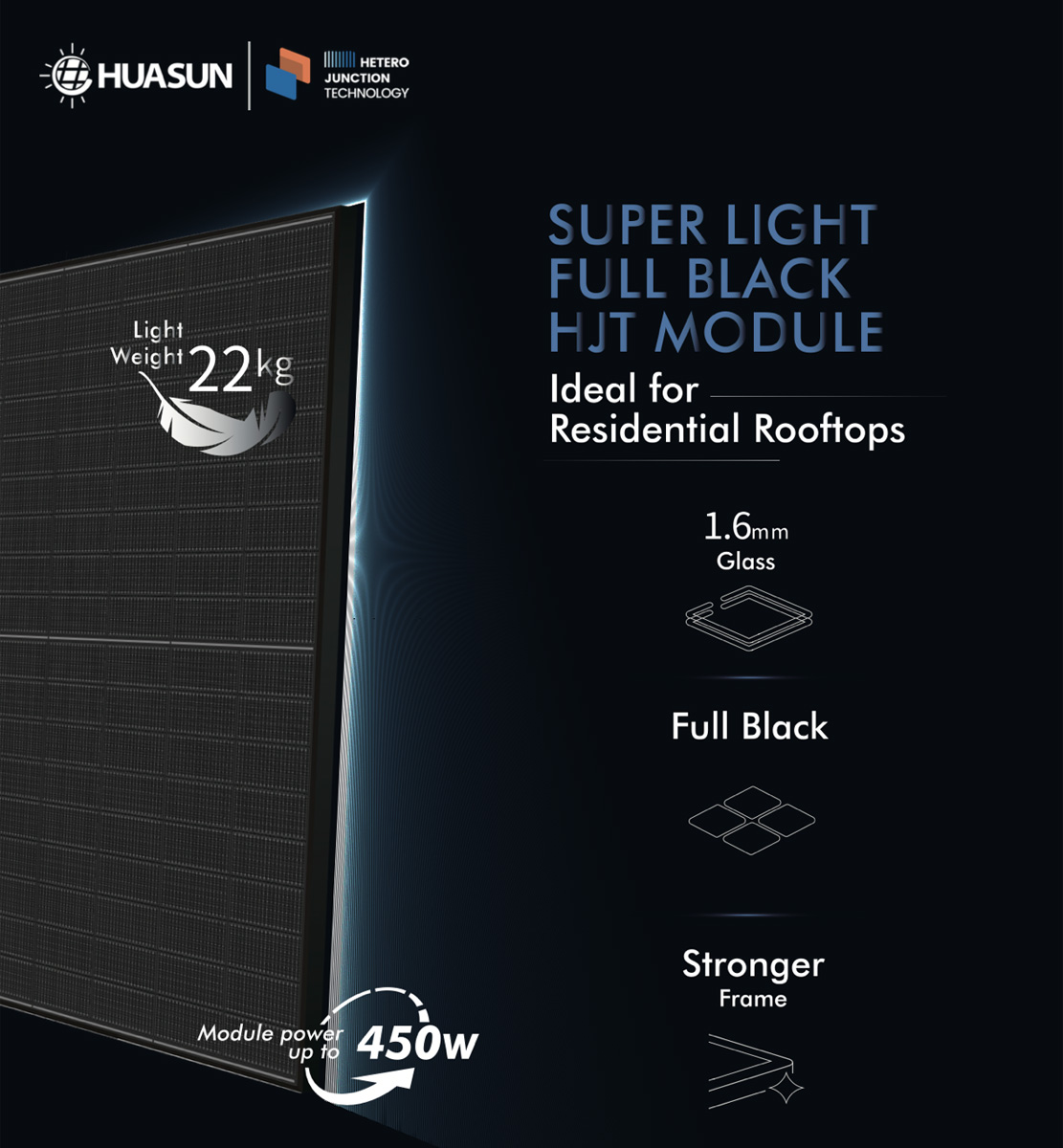 Christian highlighted the features of Himalaya series G10-108 full-black super-light bifacial double-glass HJT solar module, tailored to the residential rooftop market in Spain. This module is equipped with HJT 3.0 double-sided microcrystalline cells, offering an aesthetical all-black design, and weighing only 22kg, making it more convenient for transportation and installation. Particularly in the European region, G10-108 can provide a 30-year product process warranty and a 30-year linear power warranty, offering a leading advantage in power warranty.
The G10-144 module is better suited for commercial and industrial rooftop installations, offering a power output ranging from 580W to 600W, which exceeds mainstream TOPCon modules in the same size by approximately 20W.
According to Christians, although there have been some changes in Spain's photovoltaic market compared to last year, the outlook for the future is promising. High-efficiency N-type products, especially for HJT technology, are playing a crucial role in the development of new energy solutions in Southern Europe and globally.