On July 19, the Photovoltaic Industry Supply Chain Development Forum in 2023 was successfully held in Xuancheng, Anhui, China. Jimmy Xu, Chairman of Huasun Energy, attended the roundtable session. He engaged in in-depth discussions with industry leaders on topics such as the next-gen technology roadmap for the photovoltaic industry, strategies for distinctive competitive advantage, and supply chain integration.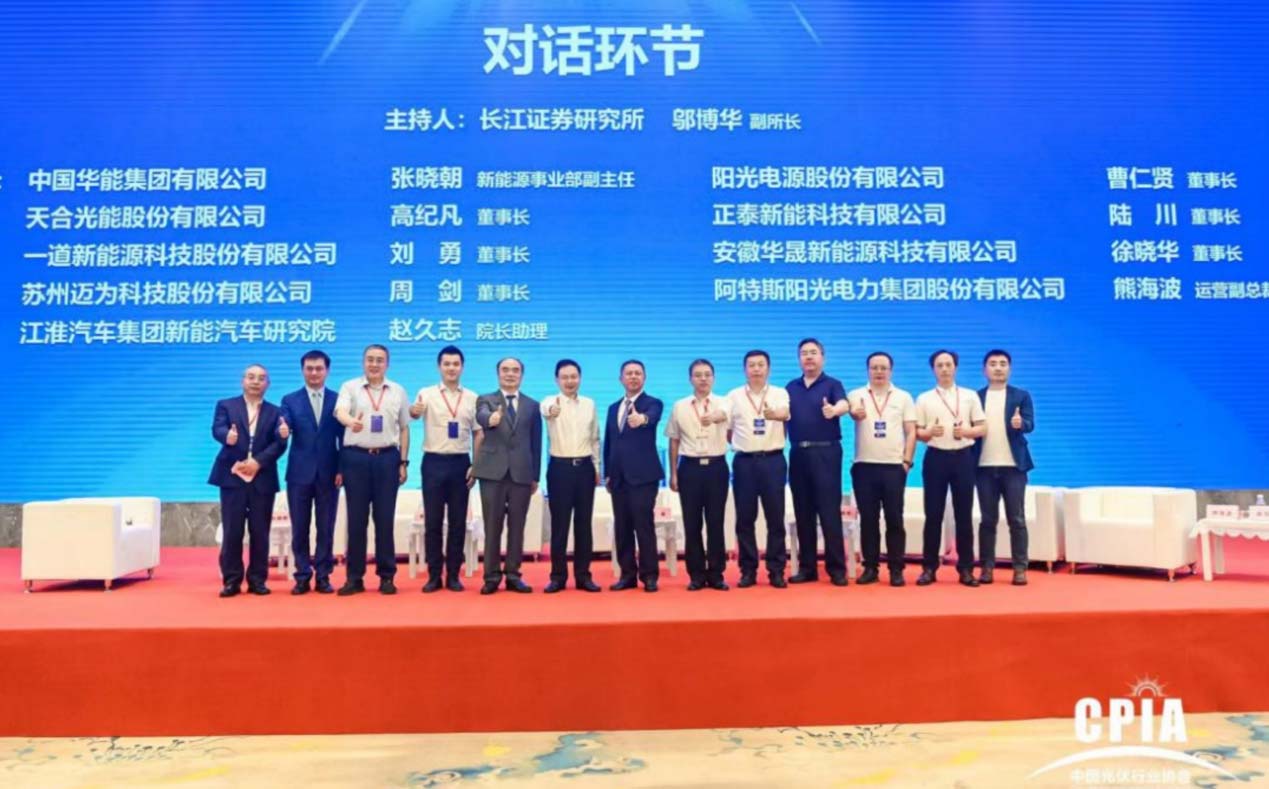 Next-gen technology roadmap: HJT era is rapidly approaching
The surge demand in photovoltaic market has accelerated the technological iteration in solar industry. Facing the different n-type technology, Jimmy Xu stated that both Topcon and HJT are third-gen mainstream technology pathways following PERC, which will lead the development of photovoltaic cell technology in the coming years.
At present, Topcon is progressing more rapidly, with its production capacity set to exceed 600GW by 2023, while HJT production capacity is projected to reach 150GW by 2025. With this rapid progress, Jimmy Xu believes that the HJT era will arrive sooner than expected. HJT technology will replace outdated production capabilities, and this is an irreversible trend.
Regarding the challenges that the current new technology pathways face during the industrialization process, Jimmy Xu pointed out that HJT needs to address the stability of its upstream material supply chain and strive to achieve a balance between high efficiency and high production capacity.
To make photovoltaics a mainstream energy source, reducing reliance on special elements, such as precious metals and rare elements, is a significant mission for solar companies. HJT has made rapid progress in this aspect. With the application of 0BB and silver-plated copper, the silver paste cost of HJT is expected to eventually be lower than that of PERC.
At the same time, the low indium target solution is about to be fully introduced in mass production. The goal is to reduce indium usage in manufacturing by more than 2/3, ultimately achieving indium-free production. Additionally, the HJT process boasts a simple and intelligent production process, potentially becoming a "lights-out factory", reducing labor costs in the future.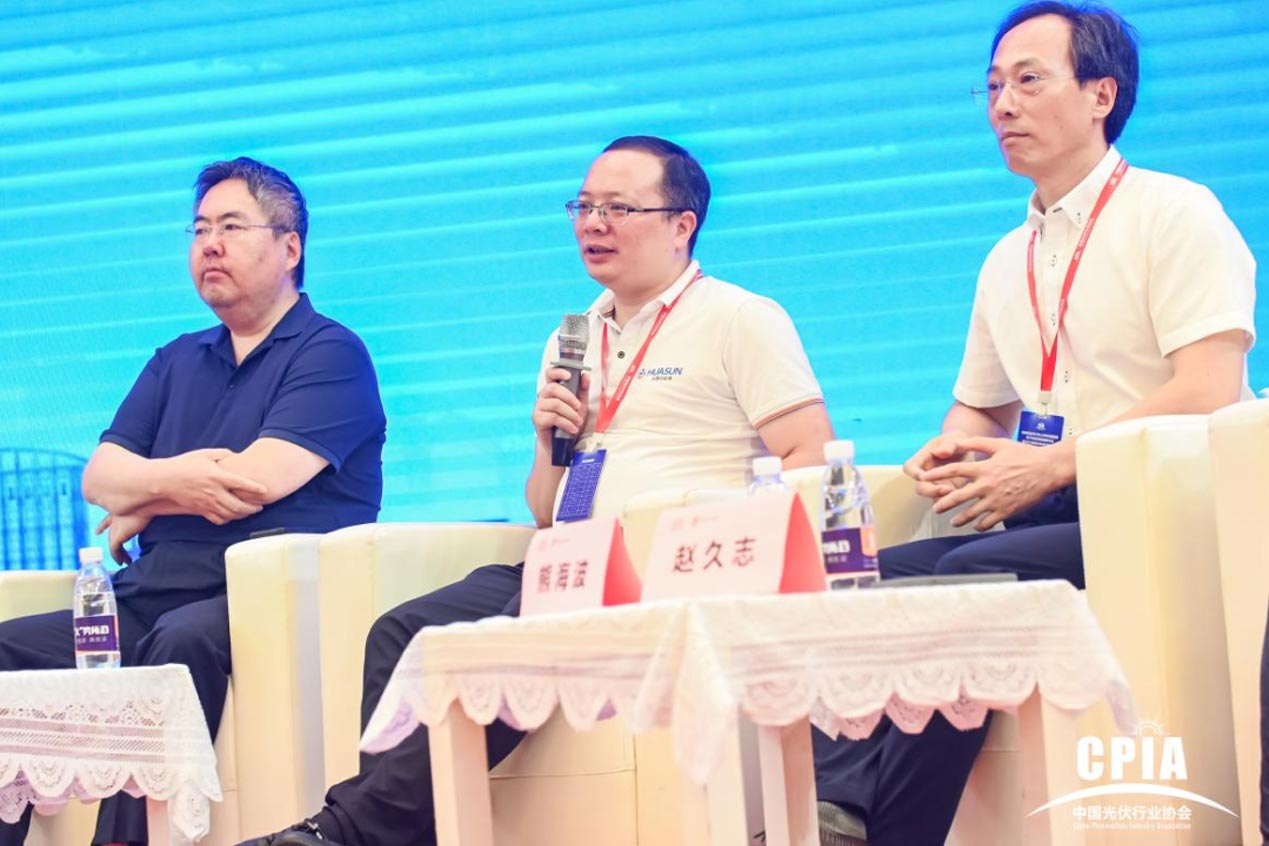 Distinctive competition: Concentrating on core business
Confronted with product homogeneity, Jimmy Xu believes that as the photovoltaic industry matures, homogeneity becomes inevitable. To stand out in such market, the key is to adhere to technological innovation and distinctive approach. While most global companies opted for Topcon, Huasun chose to embrace HJT, becoming the first mover and successfully seizing a pioneering advantage in mass production.
Looking ahead, as Heterojunction-Perovskite tandem cell mass production technology becomes mature, the company will continue to bring groundbreaking advancements to the photovoltaic industry, ushering in a new era defined by "HJT+X".