On April 12th, Huasun launched its brand new Himalaya G10 series high-efficient HJT solar modules, to better meet clients' demand for high-efficient and reliable solar products with lower carbon emission, and to match the diversified scenarios' application. Himalaya G10 series solar modules are the first HJT products that adopt double-sided micro-crystalline technology. With its launch, the industry has entered the era of HJT 3.0, and Huasun has completed the layout of entire product family.
Huasun Himalaya series HJT modules have the features of 'four highs' (high efficiency, high power output, high bifaciality, high reliability) and 'four lows' (low temperature coefficient, low attenuation, low LCOE, low carbon emissions). Inheriting the excellent features of previous products, the power generation capability and product reliability of Himalaya G10 series has been upgraded.
Based on HJT 3.0 technology, Himalaya G10 series high-efficient HJT modules are made of 182mm HJT solar cells that adopt double-sided micro-crystalline technology with small chamfer design, which can maximize the cell efficiency and module power. Double-sided micro-crystalline technology is to replace the amorphous silicon thin film layer with a micro-crystalline thin film layer. By crystallizing the doped layer, the excellent passivation performance of amorphous silicon is retained, while the problem of parasitic light absorption is solved, which result in the improvement of the optical efficiency of the HJT cell and the short-circuit current increases in turn. In this way, the conversion efficiency of HJT cells can be increased by more than 0.5%. The small chamfer design increases the effective power generation area of the cell, which can raise the cell power by up to 1% per piece.
Sealed with PIB and integrated with light conversion film, Himalaya G10 series HJT solar modules have better water resistance, stronger air impermeability and higher ultraviolet radiation resistance, which can further improve module reliability, reduce power degradation, and guarantee the industry-leading 15-year product warranty and 30-year linear performance warranty.
Himalaya G10-108 module is an ideal choice for residential rooftop projects, with the maximum power of 450W, which is 40W higher than that of other modules in same size, and its average daily gain of power generation is up to 6%. While the power of G10-144 module can reach as high as 600W per piece, with the maximum efficiency of 23.23%, quite suitable for commercial rooftops and utility projects, beating modules of other technology in the same size.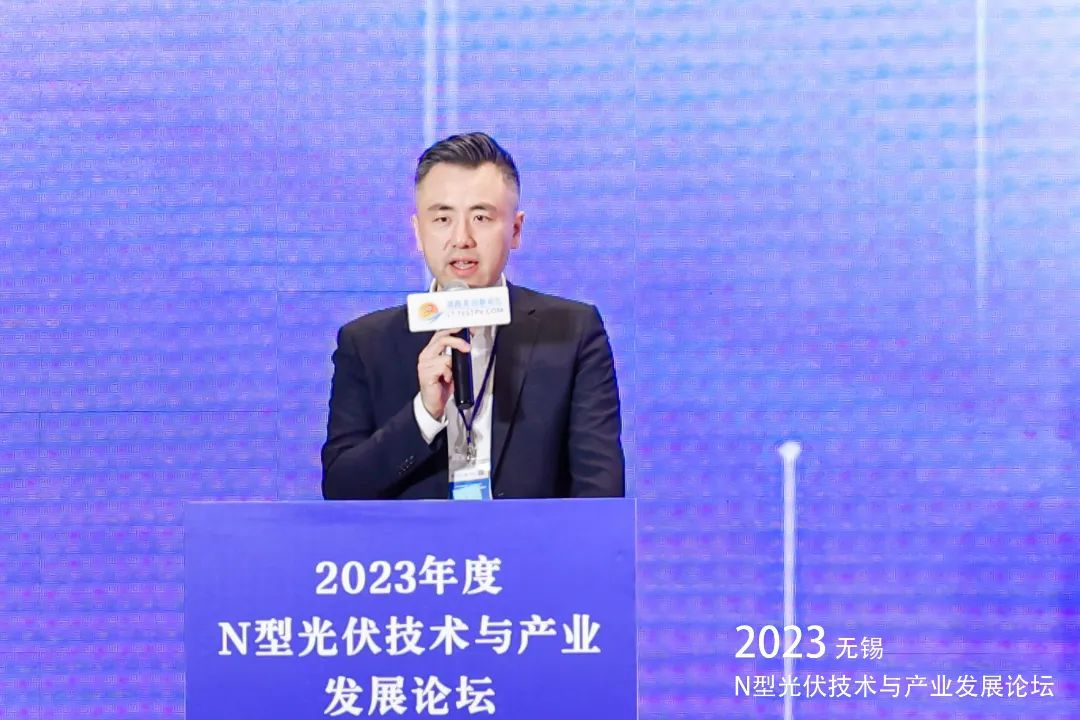 With higher power, higher efficiency, higher reliability and longer lifecycle, Himalaya G10 series can bring down the LCOE of solar system and guarantee the investment revenue . The launch of the G10 series represents that Huasun Himalaya HJT Module Family has been completed. No matter which scenario, our clients can find applicable and excellent high-efficient HJT modules.
" HJT is the best energy technical solution in 'Zero Carbon' era. There is no insurmountable uncertainty in efficiency improvement, cost reduction, or applications, and it will soon become a new generation mainstream photovoltaic technology." said Zhou Dan, CEO of Huasun. Huasun will keep focusing on the exploration and practice of N-type HJT technology and injecting strong power into the new energy power system with solar products of higher power, higher efficient and higher yield.