Huasun Energy unveiled its ESG (Environmental, Social, and Governance) Report 2022 during the 6th International HJT Workshop on November 1, 2023. This report offers a comprehensive insight of Huasun's sustainability philosophy and active actions in 2022.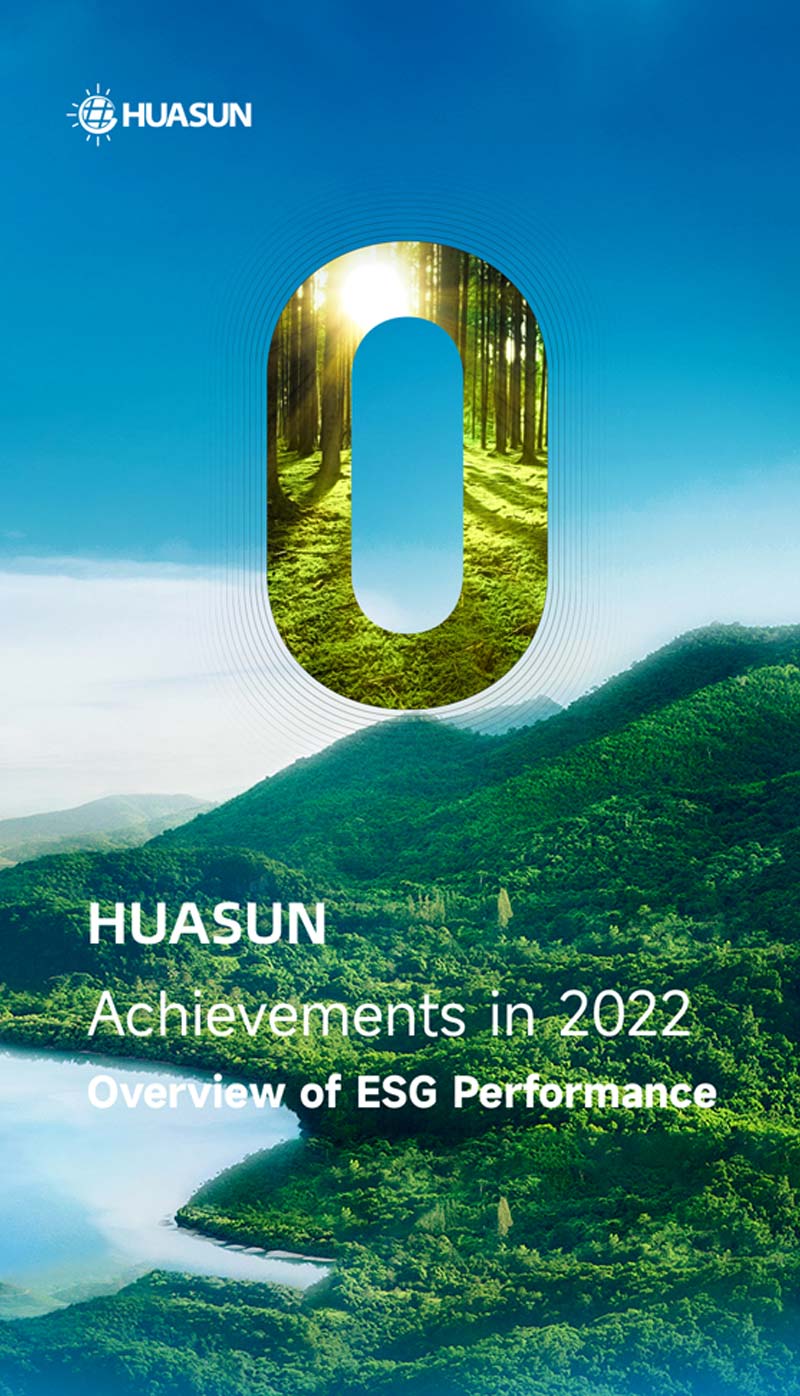 According to Jimmy Xu, Chairman of Huasun Energy, the goal of photovoltaics is to become the absolute mainstay of the new energy system. To this end, disruptive technology is required to achieve the most efficient and cost-effective power generation. Heterojunction (HJT) technology has emerged as the key platform technology capable of achieving unparalleled photovoltaic storage capabilities. With the highest conversion efficiency and unmatched power generation capacity in the market, HJT has revolutionized the field of photovoltaic products.

What's more, Huasun stands high to promote green manufacturing and enrich low-carbon attributes of HJT products. The total carbon emissions of Huasun plants were 12.73t/MW CO₂e in 2022 and the carbon footprint of PV modules has been reduced to 389.59g/W CO₂e, leading a position in the commercial PV modules.
At the same time, Huasun is also planning to explore more green development opportunities, and has succeeded in generating 4.5 billion kWh of green electricity, reducing 4.52 million tons of CO₂ emissions annually, and exploring the path of carbon neutrality implementation.

Currently, Huasun is progressing into the next stage of new energy development.
Adhering to compliance is a driving force behind business development.

Leading excellent intelligent manufacturing is the competitiveness of enterprise development.

Building a zero-carbon world is the credibility of enterprise development.

Establishing an empowering ecosystem is vital for business development.
Huasun always adheres to the long-term corporate value, with the vision of "becoming a world-leading efficient solar energy technology company", actively pursuing continuous development. In future, Huasun will deepen the sustainable development strategy and corporates with stakeholders to undertake social responsibilities to make corporate development and responsibility resonate at the same frequency.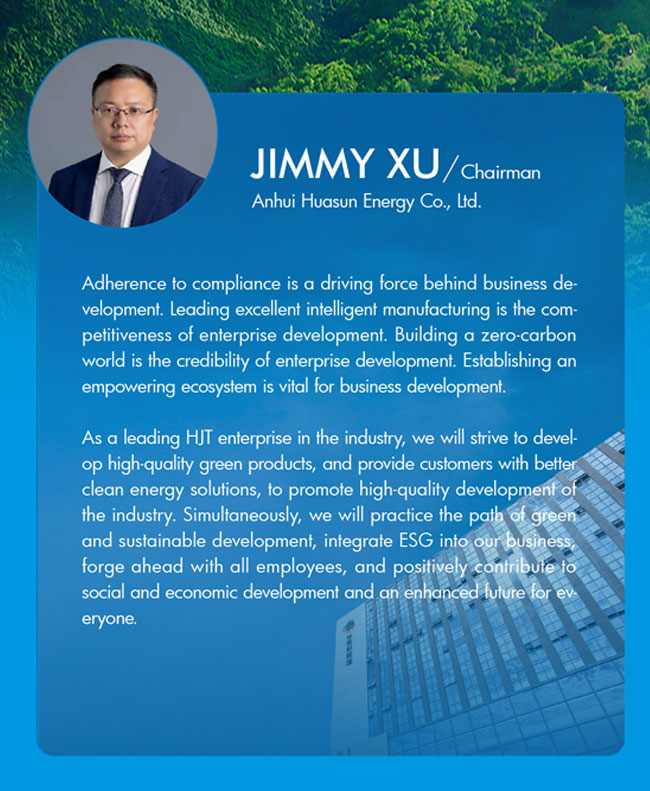 About Huasun Energy
Huasun Energy is a technological innovation enterprise specialized in the development and application of ultra-high-efficiency N-type silicon heterojunction (HJT) solar cell and module technology as well as large-scale manufacturing. As the industrial pioneer of heterojunction technology, Huasun is committed to providing customers with the most effective clean energy solutions of greater performance and better returns.