Tracy Hong, Huasun's Pre-sales Technical and Product Support Director shared how heterojunction (HJT) solar technology performs in utility-scale applications while attending TaiyangNews Solar Power Plant Developments Conference on September 1st.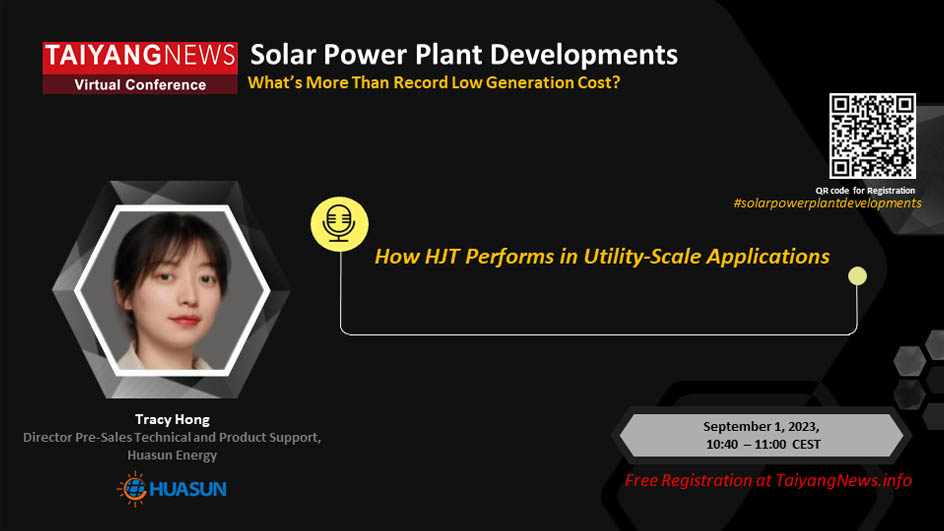 By showcasing the high performance of Huasun's Himalaya series modules in utility-scale plants and excellent cases in Bulgaria and other places, Tracy Hong analyzed how advanced HJT technology can help reduce the LCOE and increase the IRR of large-scale solar plants.
In terms of photovoltaic power plant hardware, Tracy believes that technology development is playing an important role in cost reduction and efficiency improvement. The higher system efficiency and lower LCOE contributed by HJT modules will enhance the power generation efficiency per acre of land, thereby significantly increasing the utilization of photovoltaic land resources.
Based on a 100MW ground solar plant, Huasun's 705W Himalaya Series G12-132 HJT solar modules increase unit power generation gain by 2.5% during the first year compared to the equivalent Topcon modules. Additionally, factoring in the 0.4% power gain due to lower degradation over the years, its power generation gain over the 25-year period reaches 2.9%. Furthermore, due to the cost reduction resulting from higher power efficiency, using HJT solar modules can lead to a 2% reduction in both BOS and LCOE, as well as a corresponding 3% increase in IRR.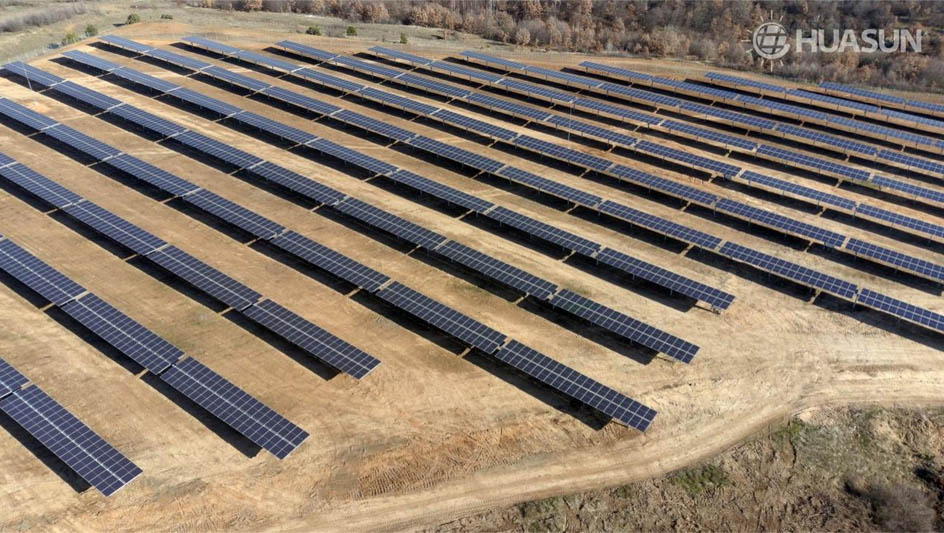 As simulated through KPMG and certified by TÜV Rheinland, the full life cycle carbon footprint of Huasun's Himalaya Series G10-144 HJT solar modules is as low as 366.12g/W CO₂e and is expected to further reduce to 300g/W CO₂e by 2023E.
Huasun's high-efficiency HJT solar modules have been successfully deployed in several solar projects and have been included in the large-scale procurement list of central and state-owned enterprises. Tracy stated that after conducting comprehensive market research, Huasun will continue to enhance HJT technology to provide more advanced photovoltaic products.