On October 31st, Huasun Energy and TrendBank, an emerging industry research institute, revealed the Blue Paper on Silicon Heterojunction Photovoltaic Industry Development in China 2023 at the 6th International HJT Conference in Xuancheng, Anhui Province. The paper was unveiled by prominent figures, including Huasun Energy Chairman Jimmy Xu, CTO Wenjing Wang, and Xixiang Xu, Vice President of LONGi Central R&D Institute etc.
In recent years, HJT solar cells have set a new world record with an efficiency of 26.81%. When it comes to average production efficiency, HJT cell surpasses TOPCon by over 1%. Additionally, HJT module output power exceeds that of TOPCon by more than 20W.
In this crucial stage, Huasun has taken the initiative to compile the inaugural blue paper on China's HJT industry. The primary objective is to expedite the industrialization of HJT technology while offering valuable insights to stakeholders.
The paper comprises of seven chapters, featuring an overview, patent analysis, process technology, power station revenue estimation, industrial chain, policy, and investment & financing. It comprehensively presents the current development in China's HJT industry and has received strong support from members of the Heterojunction Collaborative Innovation Platform and industry experts who are interested in HJT technology.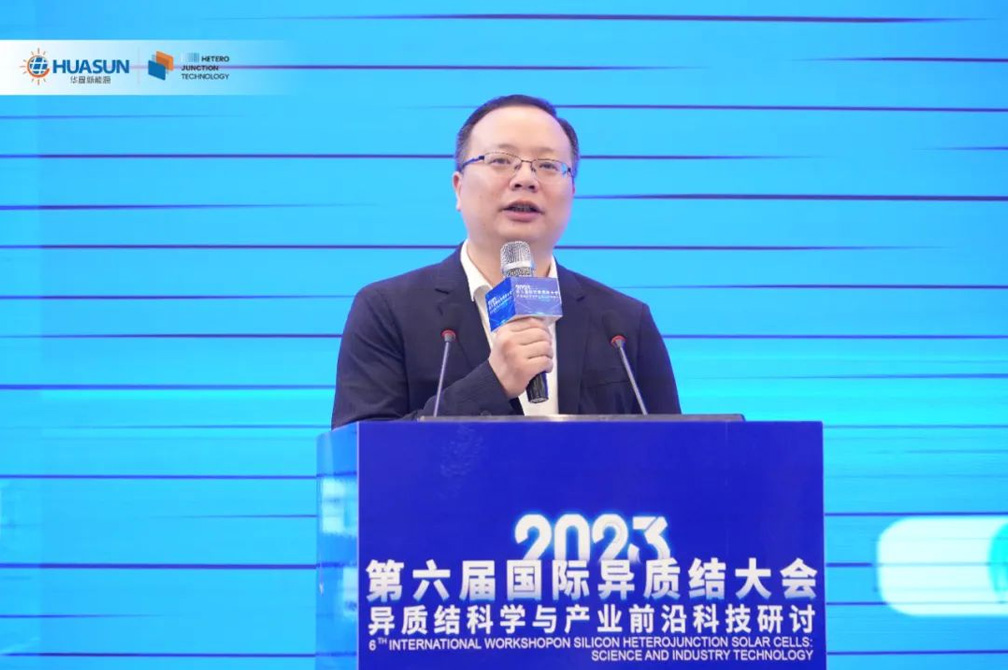 Jimmy Xu, Chairman of Huasun Energy, expressed his hope that this blue paper would enable more people to become familiar with HJT technology, develop an interest in it and participate in it. Ultimately, this will contribute to fostering the robust and sustainable growth of the HJT industry.