With the advancement of net-zero goals, China's photovoltaic industry is undergoing a fresh wave of changes. Recently, Jimmy Xu, Chairman of Huasun, was interviewed by China Energy News, revealing the path of Huasun's distinctive growth. In the midst of a landscape filled with opportunities and challenges, Huasun remains steadfast in pursuing cutting-edge technology and embarks on a journey of revolutionary innovation.
The advantages of N-type are evident, approaching cost parity with P-type
Unlike the conventional approach of using only crystalline silicon material, HJT technology forms a P-N junction between two different materials - crystalline silicon and amorphous silicon thin film. The amorphous silicon thin film helps to passivate defects on the silicon wafer's surface, resulting in a better process improvement compared to using a single material alone.
The passivation structure of HJT has reached an unparalleled level of perfection, forming a fully symmetrical sandwich-like configuration. This remarkable symmetry means there is no internal stress, making it easier to produce thin wafers.
HJT process involves only 4 steps, all of which are conducted at low temperature, with the highest temperature reaching only around 200℃. In comparison, PERC route requires 9 steps with a maximum process temperature of 850℃, while TOPCON route involves 11 steps with a maximum temperature of approximately 1050℃.
In Jimmy's view, choosing HJT means opting for a path of revolutionary innovation.
"If traditional photovoltaic manufacturer decides to adopt HJT technology route, they need to fully replace cell production equipment and eliminate half of the module production equipment. To adapt to the specialized slicing process for ultra-thin wafers and half-cut wafers, the slicing equipment must also be completely replaced. Currently, several major segments of the photovoltaic manufacturing industry can operate independently, mainly because there are no barriers between them."
However, HJT technology route demands the seamless integration of all major manufacturing segments. "For many companies, this poses a formidable challenge, but Huasun is willing to take on this task."
Huasun has successfully supplied all the HJT solar modules with a capacity of 500MW for the ground power plant in Bulgaria. At present, Huasun's overseas orders are close to 3GW, and they have secured a single framework agreement with a domestic state-owned enterprise customer for a scale of 10GW. At SNEC 2023 and Intersolar Munich 2023, Huasun garnered substantial interest, resulting in intended orders reaching an impressive 7-8GW. "You can trust that the most efficient products in the market will always be in high demand."
For Huasun, the next focus is on continuous innovative practices to match the cost and price of HJT products with PERC. In fact, the premium of HJT over PERC has now become negligible. With the scale expanding, Jimmy firmly believes that when HJT achieves large-scale production, "it will undoubtedly become the most cost-effective photovoltaic product, driving solar power to become the absolute mainstay of new energy."
Large-scale production tests the comprehensive integration capabilities across all stages
Since its establishment in 2020, Huasun has built and commenced operations of an impressive 8.1GW HJT cell and module production capacity, positioning itself as the global leader in capacity. As per Jimmy's vision, by 2023, Huasun aims to achieve full production capacity of approximately 10GW, with an additional 14GW capacity either under construction or in the process of scaling up.
In terms of conversion efficiency, the company targets a mass production efficiency of 25.5% for HJT cells, while setting an ambitious theoretical efficiency goal of 26.5%.
In the process of moving towards large-scale production, Jimmy points out that the stability of production equipment and processes is of paramount importance. "During the transition from small-scale trials to pilot runs and ultimately to full-scale production, if the process cycle is short and the capacity is high, it may necessitate disruptive changes to the entire production process. This places a great deal of emphasis on the stability of both equipment and processes."
Additionally, considering the distinctive technical features, achieving mass production requires a comprehensive improvement in the ability to integrate all aspects seamlessly. "For example, when producing ultra-thin solar cells, we need to modify the slicing equipment and cutting methods. Once the cells are sliced, we must also adjust the cell equipment and processes, and subsequently, adapt the module assembly. The interdependence between different stages is significant, underscoring the need for effective collaboration throughout the entire supply chain."
Huasun has taken the lead in establishing the first collaborative innovation platform for the industrialization of HJT technology. The platform consists of 58 founding members, including companies from all sectors of the photovoltaic industry, universities, third-party testing organizations, and research institutes. These members have come together to promote innovation and industrialization in HJT technology.
Aiming for tandem cells to drive photovoltaics as a major energy source
Looking ahead, Jimmy believes that "heterojunction + perovskite" could be the key technical support for photovoltaics to become the mainstay of the energy landscape. "If our goal is merely achieving grid parity, indeed, we may not necessarily need HJT or even TOPCon technology. However, the new N-type technology's purpose is to address the industrialization of green hydrogen and the integration of low-cost energy storage solutions, thereby transforming photovoltaics from auxiliary energy to a major power source."
According to Jimmy, only " heterojunction + perovskite" can achieve such objective. "The theoretical efficiency of 'perovskite + heterojunction' is 42.5%, and the mass production efficiency is expected to surpass 35%."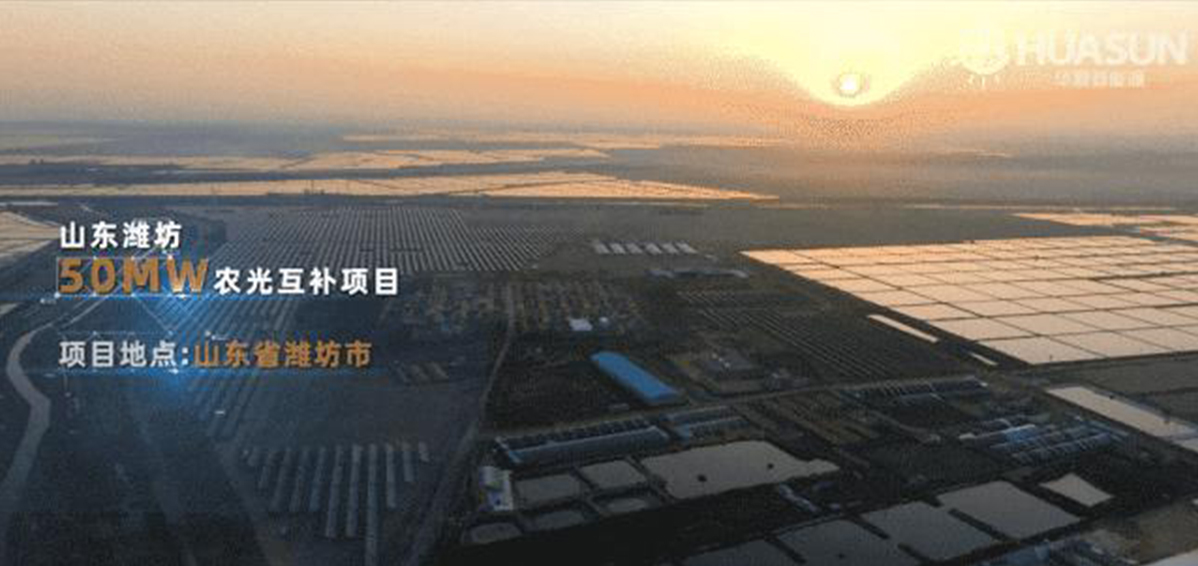 In December 2020, within just six months of its establishment, Huasun saw the inauguration of the Xuancheng Advanced Photovoltaic Technology Research Institute, which serves as the company's primary research platform. The focus is researching the tandem technology of "perovskite + heterojunction". By 2022, Huasun had taken a significant step by introducing the first domestically produced, commercially sized "perovskite + heterojunction" tandem cells on a trial basis.
This year, Huasun will continue to invest in two corresponding production lines. "One of them will be a quasi-production line with a capacity ranging from 10-100MW." According to the current plan, it is expected that the pilot line for tandem cells will be officially put into operation around 2025, and the average efficiency of the pilot line cells will reach 28%-30%. "Our goal is to achieve the industrialization of 'perovskite + heterojunction' between 2025 - 2027," revealed Jimmy.