Genera is the largest, most influential and premiere environmental energy exhibition in Spain, which will be held at the IFEMA Expo Center in Madrid from Feb. 21-23 this year. At this event, Huasun will display the latest products and cutting-edge solutions at booth No. #10D19.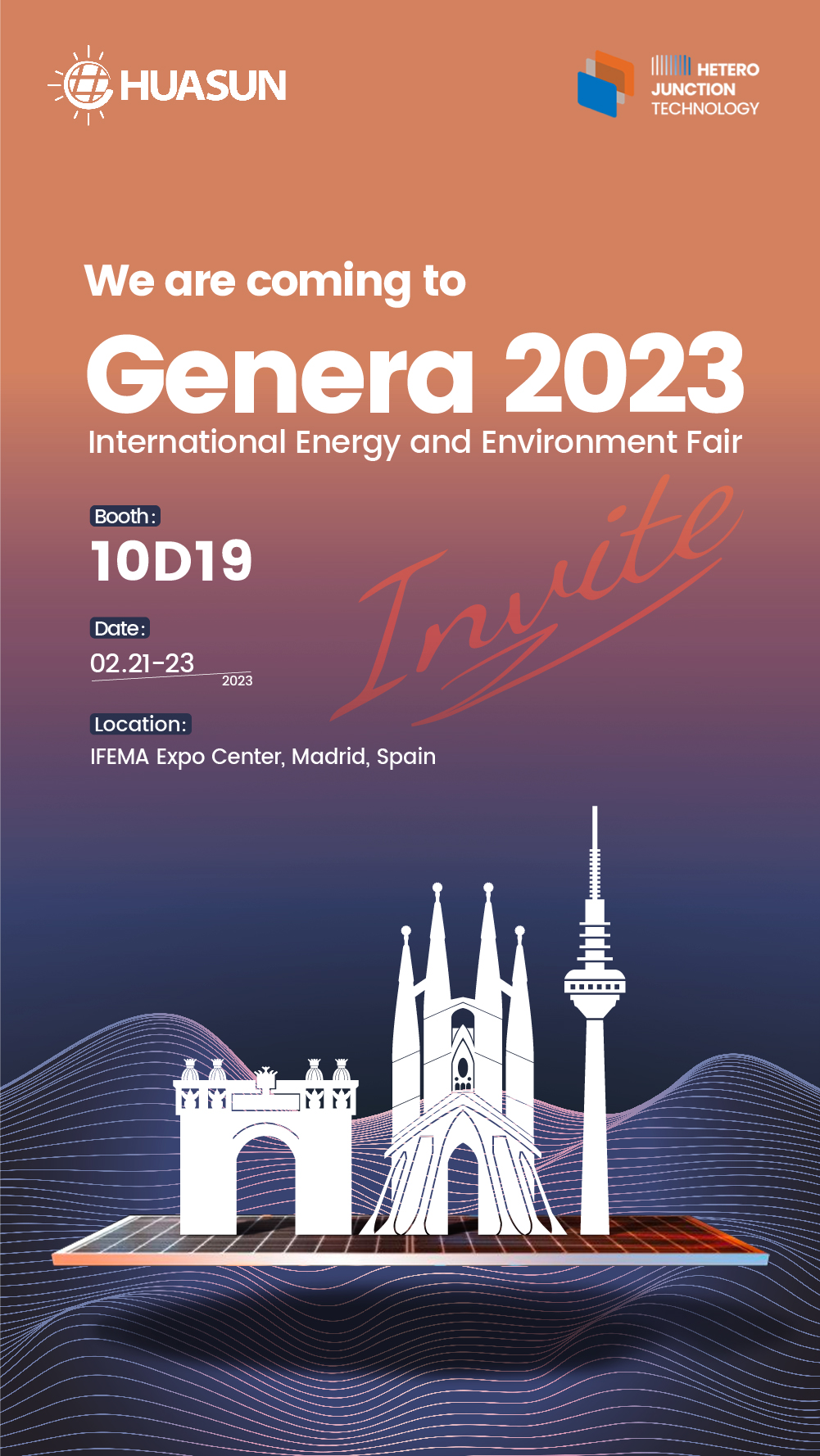 Impacted by the Ukrainian-Russian War, the price of traditional energy has risen rapidly, which prompted European countries to actively fasten energy transformation. Represented by Spain and Germany, the demand for photovoltaic installation in European countries has increased significantly.
According to statistics, the proportion of renewable energy in Spain's energy structure has exceeded 40% and solar power generation has exceeded 10%. European market urgently needs high-efficient and high-reliable solar products to fit for different scenarios. The role of solar energy in Spain's even European energy structure has become more and more important.
Aiming at the current energy situation in Spain and surrounding areas, Huasun chooses to show Himalaya G12-132 and M6-120 high-efficient HJT modules. Huasun's high-efficient HJT modules, not only have the advantages of high power, high efficiency and high bifaciality, but also have the characteristics of lower temperature coefficient, better weak light response and lower attenuation, ensuring that modules have more stable power generation performance and higher reliability.
Based on these merits, Huasun HJT modules are suitable for various scenarios, from large-scale utility power station to residential foortop projects. Besides the modules, Huasun will also display the products of the whole industry chain, including HJT silicon wafers and solar cells that can represent its latest technology.
The prelude of flamenco has already started. How will Huasun give its performance in Spain, and how will it amaze the European market? Let's meeting at Genera2023 and dancing together!