On June 27th, Huasun Energy was invited to attend the Global PV System Technology Trends H1/2023 Conference hosted by TaiyangNews. Tracy Hong, Director of Pre-sales Technical and Product Support of Huasun, delivered a presentation titled Conquering the Himalayas - High Efficiency HJT Technology for Multi–scenario Applications from Huasun.
Tracy Hong said, "at the cell level, by introducing mass-produced HJT microcrystalline technology Huasun's G12-132 module has achieved a power output of 720W in mass production. Furthermore, at the module level, by incorporating materials such as light conversion film and PIB, Huasun's Himalaya HJT modules demonstrate superior reliability performance. In PVEL's PAN Performance testing, the specific energy yield of Himalaya G12-132 modules increased by 4% than other TOP Performers."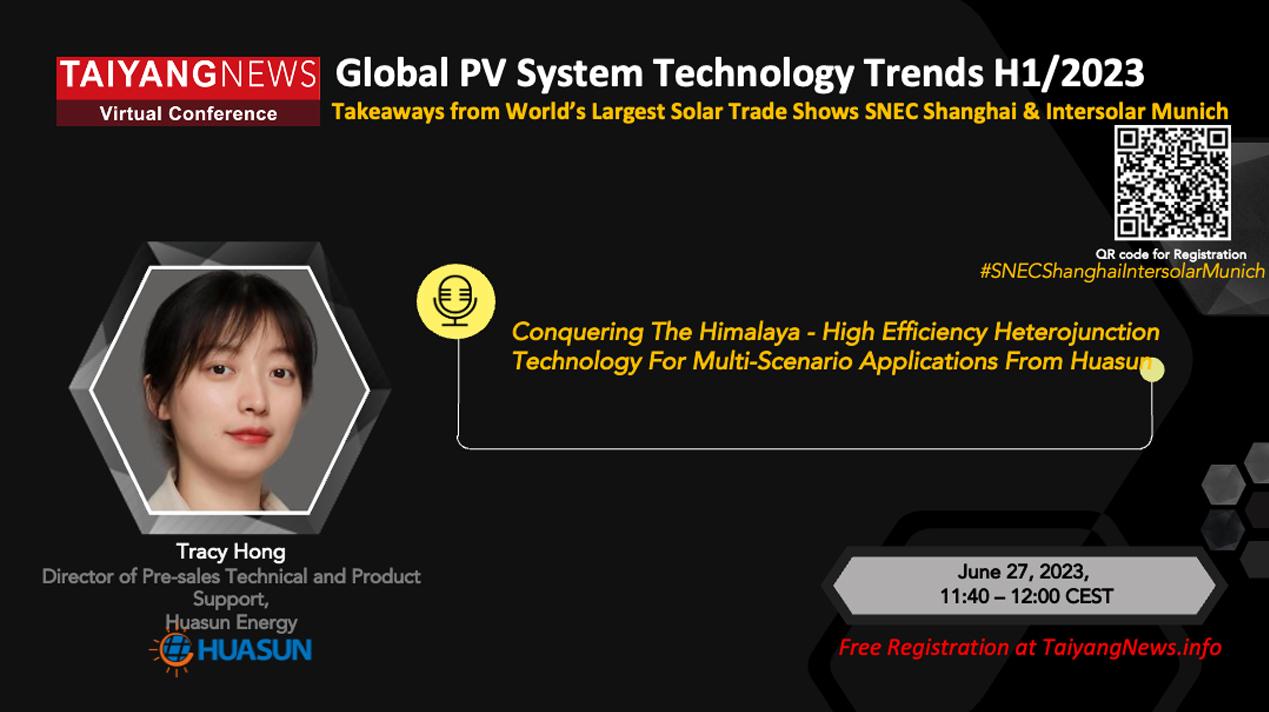 With the same project area and identical sunlight conditions, high-performance modules can bring higher power generation and investment revenues. Taking PERC modules with mainstream power as a reference, with the same module's quantity, Huasun's Himalaya G10-108 modules can increase installation capacity by 7.32%. Besides, in large ground plants, the G12-132 modules can reduce the BOS (Balance of System) costs by 3% and the LCOE (Levelized Cost of Energy) by 4%, resulting in an 8% improvement in the IRR (Investment Return Ratio).
Tracy Hong pointed that the application scenarios for HJT projects are relatively mature, covering various scenarios such as residential, commercial & industrial, and utilities solar plants. However, Huasun keep exploring new application scenarios. The Himalaya series V-ocean modules and high bifaciality modules, are specifically designed for offshore solar and agrivoltaic projects. While maintaining high power generation performance, these modules significantly enhance product competitiveness and guarantee the investment returns of photovoltaic projects.
In the marine environment, Huasun's V-ocean module is designed to withstand the challenges of high-water vapor, salt mist, and marine storms or wave impacts. It was equipped with edge sealed with PIB, corrosion-resistant dual-layer coated glass, and electrophoretic composite frames. The V-ocean module has passed weather resistance certifications from TÜV SÜD, Bureau Veritas, and CPVT, showing its high reliability in marine environment.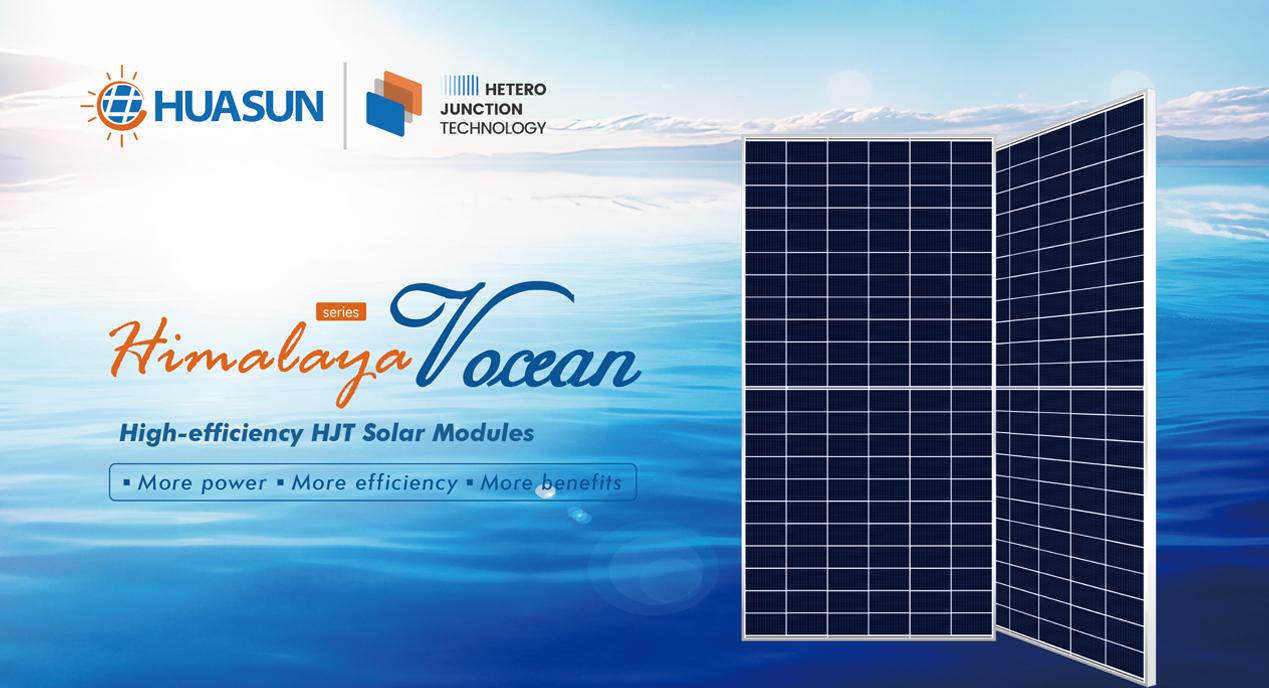 In vertical installation scenarios, Huasun's high bifaciality module is based on ultra-high bifaciality HJT cells. By utilizing backside coated glass and optimized the cell layout design, the module achieves a remarkable bifaciality of up to 97%, maximizing power generation, and resulting in reducing the required installation area by 80%.
Both offshore solar projects and vertical installation scenarios are still in the early stages of scaling up within the current solar industry. Huasun is committed to integrating technical innovation with industrial development, aiming to compel the multi – scenario application of HJT products with advanced technology.